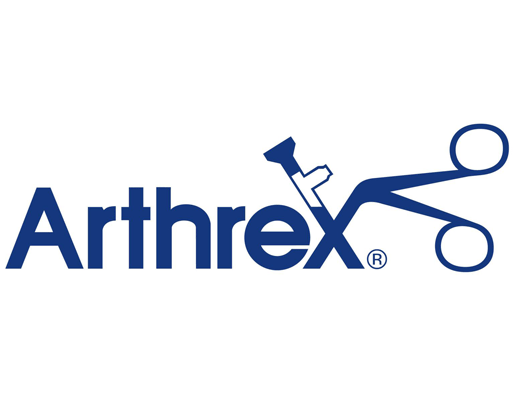 Register to receive a free synopsis and brochure. Browse the Report Library.
Arthrex is a global medical company focused in orthopedic product development and education, and was founded in 1981. Today it is a privately held organization headquartered in Southwest Florida. Arthrex has an additional global division in Germany and several subsidiaries and distribution centers in Europe, Asia, North America, and South America.
More than 90% of Arthrex's products are manufactured in the United States and exported to more than 100 countries around the world. The company's portfolio is divided into orthobiologic materials, arthroplasty and surgical solutions for the
treatment of arthritis and imaging solution but Arthrex is also developing technologies with multi-specialty applications. In 2015, Arthrex launched the world's first autoclavable Ultra High Definition 4K camera system. Since then they have incorporated this technology into their Synergy 4K fully integrated operating room: a comprehensive set of interconnected surgical tools and technology.
Trauma Devices consist of developing products, such as screws, nails and plating systems.
Sports Medicine entails providing technology that facilitates minimally invasive joint surgery (e.g. knee, shoulder and hip).
Small Joints include shoulder reconstruction and fixation devices, elbow repair devices, hand and wrist devices and foot and ankle devices.
Arthroscopy focuses on arthroscopic devices including arthroscopes, disposable cannulas, hand instruments, fluid management disposables, shaver blades, radiofrequency (RF) probes, drill guide systems and disposables and suture passers.
Operating Room Equipment focuses on digital documentation, monitors, imaging systems, and camera systems.
Top 4 Arthrex Competitors in the Orthopedic Trauma Market
DePuy Synthes
Stryker
Zimmer Biome
Smith & Nephew
As a trauma devices market leader, DePuy Synthes produces various devices, instruments and implants. The company's extensive line of intramedullary nailing systems, along with plates and screws, is one of its strongest revenue streams. Stryker also has a relatively strong presence in the plate and screw market with sales of its VariAx™ distal radius locking plate system, which helps to account for its leading position in this market. Zimmer Biomet's notable presence in the market is partly due to DePuy Orthopedics' sale of its trauma department to Biomet in 2012. Thus, when Zimmer acquired Biomet two years later, this increased its market share.
Stryker is relatively strong in the plate and screw market with sales of its VariAx™ distal radius locking plate system. Stryker also carry its AxSOS Plating Systems, which treat small bone fractures as well as proximal humeral plates. Like other major orthopedic companies, Stryker experienced reduced hospital business during the recession years of 2008 and 2009 but has since seen recovery and kept itself stable in this market.
 Click here to learn more about the Trauma Devices Market
Top 4 Arthrex Competitors in the Sports Medicine Market
Medtronic
DePuy Synthes
Zimmer Biomet
Sanofi
Medtronic's growth has been recovering since the negative media attention and lawsuits regarding off-label usage of its growth factor bone morphogenetic protein (BMP) product, INFUSE®, which accounts for a significant portion of the company's revenue in biologic therapy. Medtronic's leading bone graft substitute product is their DBM Grafton®. Their line of machined bone allograft products includes the Tangent® machined bone system and other dowels and wedges.
DePuy Synthes had significant traction in the bone graft substitute and cellular allograft segments. Additionally, they distributed the leading hyaluronic acid product. DePuy Synthes sells a DBM product that is processed by the Musculoskeletal Transplant Foundation (MTF). The company's DBX product complements its spinal hardware business. The DBX product line includes an osteoinductive and osteoconductive bone graft substitute that is combined with DBM.
Click here to learn more about the US Sports Medicine Market
Top 4 Arthrex Competitors in the Small Joints Market
Wright Medical
DePuy Synthes
Zimmer Biomet
Stryker
Wright Medical's largest revenue share came from the foot and ankle device segment where they are the leading competitor. Wright Medical completed their merger with Tornier in 2015 and became one of the largest orthopedic manufacturers, focusing on extremities reconstruction and biologics. For this purpose, the company sold the Tornier's large joints business to Corin in 2016, to devote all the company's resources to the small bone and joint industry.
DePuy Synthes is Arthrex's second-leading competitor in the U.S. small bone and joint orthopedic device market. DePuy Synthes is the top competitor in the hand and wrist device market. DePuy Synthes had a notable presence in the shoulder reconstruction, elbow repair and foot and ankle device markets. The company has a strong market position in the plate and screw fixation across all segments of the small joints market.
Click here to learn more about the Small Joints Market
Top 4 Arthrex Competitors in the Arthroscopy Market
Smith & Nephew
Stryker
CONMED
DePuy Mitek
Smith & Nephew is the arthroscopy market leader, having a presence in all market segments. However, the company's strongest showing is in the high-value RF probe segment. Smith & Nephew also has a notable presence in the power instrument and shaver blade segment.
Stryker is Arthrex's second largest competitor, and Stryker generated the largest share of its arthroscopic device revenue from the shaver blade market. Stryker also generated substantial revenue from the fluid management disposables, RF probe and arthroscope segments. Stryker's performance in the shaver blade segment is attributed to strong sales of its disposable shaver blade portfolio.
Click here to learn more about the Arthroscopy Market
Top 4 Arthrex Competitors in the Integrated Operating Room Equipment Market
Stryker
Karl Storz
STERIS
Olympus
Stryker leads the market for video and integrated OR equipment. The company offers products in most segments, and was the market leader in seven of the segments. Their dominance is partly due to the fact that Stryker has been in the business since 1992, meaning that they were first company to enter the integration business, allowing them to amass the largest installed base in the market, with over 11,000 integrated ORs in the U.S. alone.
Karl Storz is the second-leading competitor in the video and integrated OR equipment market. They were the second company to enter the business in 1998, which has allowed them to build up the second-largest integrated OR installed base, following Stryker, with over 6,000 ORs in the United States. Karl Storz offers products in many of the same segments as Stryker, and often has slightly lower but similar market shares. In markets where the company does not offer its own products, it has partnerships with other companies, such as NDS Surgical Imaging, STERIS and Skytron.
Click to learn more about the US Operating Room Equipment Market