Dentsply Sirona Champions Female Leadership in Dentistry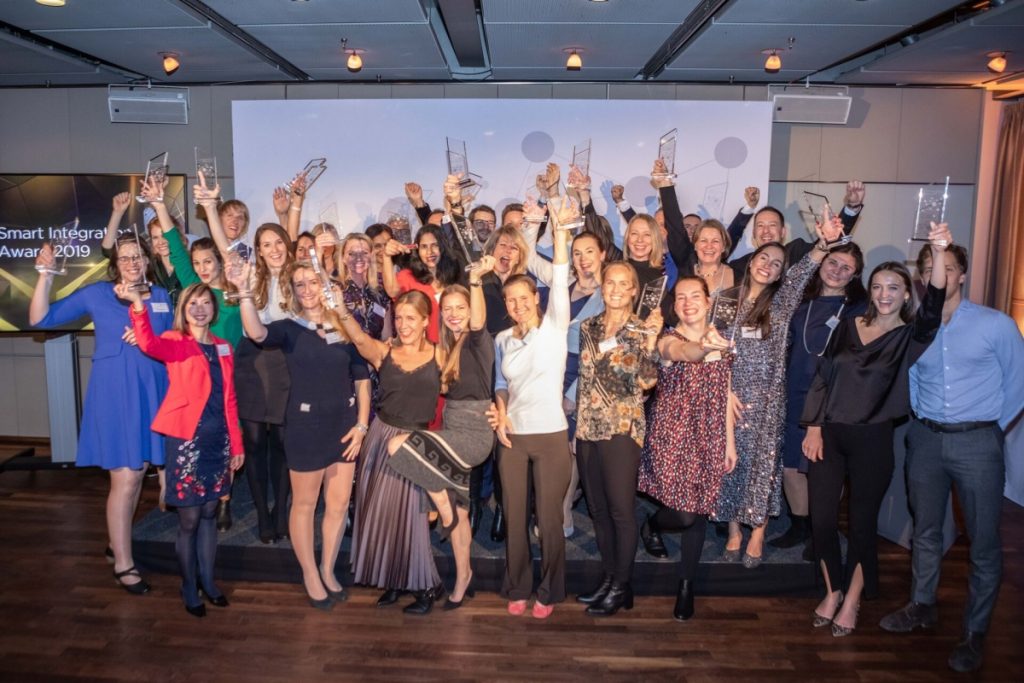 Dentsply Sirona, the world's largest manufacturer of professional dental products, celebrates this year's International Women's Day promoting gender equality in the dental industry by sponsoring numerous programs for career advancement and leadership for women in dentistry.
With the global dental industry becoming increasingly more female, Dentsply Sirona has committed to advancing women's interests in the dental industry. This year's International Women's Day theme, #EqualforEqual, aims to highlight the importance of gender equality to help communities thrive and stimulate the economy.
"We want to empower all women in dentistry by supporting their professional development and recognizing their outstanding achievements in research and development, entrepreneurship, mentorship, and education."

– Dr. Terri Dolan, Chief Clinical Officer and VP at Dentsply Sirona
Here is a list of some of the programs and events Dentsply Sirona sponsored in 2019 and 2020:
Smart Integration Award
The Smart Integration Award recognizes women with innovative ideas and successful, new treatment concepts that improve workflow in networked treatment centers. Winners then have the opportunity to participate in Dentsply Sirona's Expert Development Program, gaining access to additional workshops and lectures on workflow, networking, ergonomics, integrated endodontics, integrated implantology, communication, practice management, and staff management.
Read more about the Smart Integration Award here.
Women in Science Network Awards
Dentsply Sirona sponsors two International Association for Dental Research (IADR) Women in Science Awards: The Distinguished Female Mentor and the Award for Distinguished Research. The Distinguished Female Mentor Award celebrates women researchers who have made a significant impact on the careers of fellow female researchers through their role as a mentor. The Award for Distinguished Research recognizes female scientists for outstanding research accomplishments in oral, dental, or craniofacial fields.
Read more about the Women in Science Network Awards here.
2019 ADEA International Women's Leadership Conference
Dentsply Sirona co-sponsored the 6th International Women's Leadership Conference, hosted by the American Dental Education Association (ADEA) in Brescia, Italy. The conference, which brought together 120 women from 23 countries, promotes female leadership within the health industry.
Read more about the 2019 ADEA International Women's Leadership Conference here.
Women in Dental Technology (WIDT) Breakfast
The WIDT Breakfast aims to raise awareness of women in dentistry and highlight their roles as speakers. The annual breakfast, hosted by AEGIS Dental Network, is co-sponsored by Dentsply Sirona.
Read more about WIDT here.
Annual GNYDM Women Dentists Leadership Conference
The Greater New York Dental Meeting (GNYDM) aims to empower and inspire current and future women dentists. Dentsply Sirona's VP and Chief Clinical Officer, Dr. Terri Dolan, shared her experience in the dental industry at the very first GNYDM last December.
Read more about the GNYDM here.
Leading by example: excellence in innovation and education
Last October, Dolan was awarded the Dr. Edward B. Shils Innovator Award for Excellence in Industry for her efforts conceptualizing and implementing Dentsply Sirona's global clinical education program. In 2019, the program reached more than 470,00- dental professionals across 99 countries.
Via: Dentsply Sirona
Related Markets