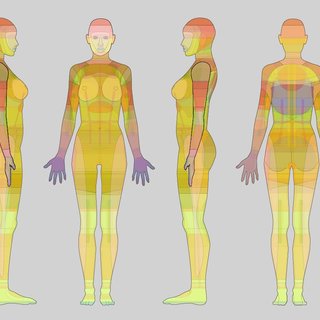 Product managers are continuously looking for data and insights to support strategy and to find valuable market information. Companies in industries that are private and guarded find themselves in situations where their questions are usually longer and more complex than possible answers.
In 2020 the emerging question is: "what is the impact of COVID-19 in our business?". The global pandemic has affected almost all industries and business segments including companies in healthcare, medical devices, and other health technologies. Moreover, the competitive landscape could face changes caused by supply chain disruptions or market shifts. However, information and data continue to flow, and having insights at hand in such a delicate moment can represent a strategic advantage when preparing for the future.
iData MedSKU Consulting for the Breast and Hernia Market
At iData Research we have been supporting companies in this situation to get valuable data-driven insights through the innovative MedSKU consulting. MedSKU is a custom consulting service with a high level of detail presenting the exact brands and SKUs you want to track. With MedSKU, you can uncover competitor weaknesses, find opportunities, and build winning pricing strategies.
COVID-19 has caused elective surgeries to be postponed or canceled. We used MedSKU to analyze how the pandemic has delayed or canceled surgeries impacting the US breast reconstruction and the US hernia repair market.
The analysis covered 1,391 SKUs (stock-keeping units) from 61 different brands sold by 18 large companies, showing revenues, units sold, and average selling prices from 2017 to Q3-2020.
In the analysis, we found that 80% of the companies under scope had a negative revenue impact in the second quarter of 2020 when compared to the same quarter in 2019. Within those companies, the brands with a negative impact on revenues had an average 36% decrease in sales with 43% seeing more than one million dollars decrease in quarterly revenue.
While the market leaders still have a significant share of the market, the MedSKU analysis helps to identify smaller companies with great growth potential and see their brands' market share gains.
Information from MedSKU also brings valuable insights into price changes and trends. The analysis for US breast reconstruction and the US hernia repair market showed that 16% of the SKUs had a price increase larger than 5% while only 7% had a 5% or more price drop when compared to 2019 average selling prices.
How Can MedSKU Consulting Help you?
MedSKU is a powerful tool in the hands of healthcare product leaders. Insights on competitors, brands, and products not only support the creation of better marketing strategies but also better product development plans. The benefits of MedSKU include:
Identify high-performing product groups to aid in product development
Employ MedSKU data in demand forecasting models for existing products and inventory planning for products in development
Create competitive analysis briefings for your sales team in preparation for upcoming product launches
Generate monthly and quarterly reports to update your sales team on the shifting competitive landscape
Implement monthly and quarterly reports to measure the success of marketing campaigns and recent product launches
Use pricing data to negotiate more profitable distribution and licensing agreements
The team at iData research is ready to support anyone with insights and answers to questions like the ones above. We encourage reaching out for a quick conversation and trying out the MedSKU platform.