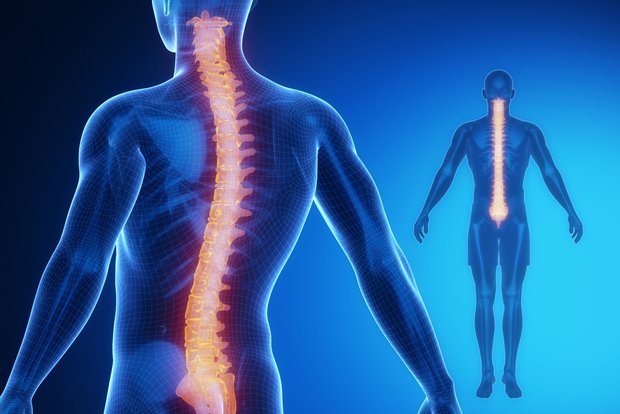 As many consider it the most exciting yet controversial segment of the orthopedics market, the spinal implant market has seen a modest increase in market value over previous years. Growth in the market is mostly driven by growth across multiple segments, which include vertebral compression fracture (VCF), spinal surgery instrumentation, and more.
While this market contains more than 30 significant competitors, it is largely dominated by 6 major spinal implant manufacturers.
This market refers to the following segments: cervical fixation, thoracolumbar fixation, interbody devices, motion preservation devices, vertebral compression fracture (VCF) devices, and spinal electrical stimulation devices.
Medtronic
Medtronic is the leading spinal implant manufacturer in the U.S. market due to their positions in the cervical fixation, thoracolumbar fixation, and VCF segments of the market. Medtronic can also attribute their presence due to their release of their Prestige CAD, which is a CAD that is designed to maintain motion while replacing a diseased disc in a patient's neck. The Prestige CAD, which was released in 2009, is one of two current CADs available in the US market. The company also has the Bryan CAD, but a soft product launch and complex procedure prevented product market growth. Medtronic's X-STOP, a titanium implant to combat spinal stenosis, remains as the strongest competitor in the interspinous decompression market.
Request a Free Summary Report on the Spinal Implants Market
DePuy Synthes
DePuy Synthes is the second-leading competitor in the US spinal market over several devices are that are used in the minimally invasive spinal implant industry. They were the market leader for interbody devices and were the second largest competitors in both the cervical fixation and thoracolumbar fixation segments. Despite this presence, DePuy Synthes lost market share after sale of the Prodisc product line to Centinel Spine. Nonetheless, they remain a strong competitor in VCF market with their Confidence Spinal Cement System, which is a procedure that combines viscous cement with a hydraulic delivery system.
Stryker
Stryker has significantly grown in market share since its acquisition of K2M in 2018, where new product lines and revenue where added to Stryker's portfolio. They offer competitive products in thoracolumbar fixation and interbody devices. Stryker also offers two competitive products in the VCF market, which include the iVAS and AVAflex systems.
Zimmer Biomet
Zimmer previously held a strong position in the U.S. spinal implant market and increased its market share after merging with Biomet in 2015 to form Zimmer Biomet Holdings. Zimmer Biomet has a well-established line of traditional fusion devices. Their main traditional product portfolio plays in the cervical fixation, thoracolumbar fixation and interbody device markets.
Globus Medical
The company has a wide variety of interbody devices, but has seen its strongest growth in the expandable interbody segment, with products such as the RISE®, MAGNIFY®, CALIBER® and ALTERA®. Globus Medical also offers its TPS (titanium plasma spray) product lines, with titanium-coated PEEK.
NuVasive
NuVasive's spine product portfolio contains a number of devices in the cervical fixation, thoracolumbar fixation, interbody fixation and motion preservation markets. The company has expanded its fixation portfolio over a number of years to accommodate both open and minimally invasive approaches, as well as hybrid procedures.
For more information
More can be found in a series of reports published by iData Research entitled the Spinal Implants Market Analysis, Size, Trends | Global | MedSuite.
iData's suite of reports on this subject cover the United States, Europe (15 countries), three countries in Latin America – Argentina, Brazil, and Mexico, and five countries in the Asia-Pacific – Australia, Japan, South Korea, China, and Taiwan. These include a comprehensive analysis on units sold, market values, average selling prices, forecasts, as well as detailed competitive market shares and analysis of all major players.