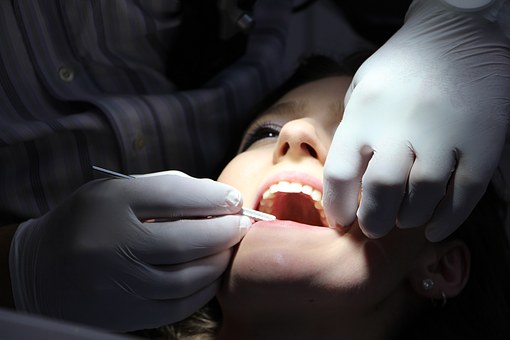 Register to receive a free US Dental Implant Market Research 2019-2025 synopsis
Overview
Many dental implant companies in the United States are looking to increase their share of the growing market. In fact, there are over 35 competitors vying for a position in this $1 billion+ United States market.
Navigating through this industry can be challenging, so we have compiled a list of outlining top dental implant companies to help you make better strategic decisions.
Top Dental Companies in the U.S.
Nobel Biocare
Straumann
Dentsply Sirona
Zimmer Biomet
BioHorizons
Implant Direct
MegaGen
Anatomage
Bicon
1. Nobel Biocare
Nobel Biocare that we know today was founded in 2002 in Switzerland. The company currently manufactures various dental systems, CAD/CAM prosthetics, biomaterials, and other dental surgery solutions. In 2014, Nobel Biocare was acquired by Envista Holdings and became a part of a family of more than 30 dental brands.
In 2018, Nobel Biocare held a leading position in the dental implant, final abutment and dental implant instrument kit segments. The company also had a presence in the treatment planning software and surgical guides segments. Its success in the dental implant market was largely due to the strong growth rates of its NobelActive™ product line up.
In 2019, Nobel Biocare introduced the new Nobel Biocare N1™ system that features a unique site preparation method that was created to further reduce complexity and streamline workflows during implant procedures. Thus, Nobel Biocare is expected to maintain growth in its dental implant market which is also partly due to its entry into the dental regenerative industry.
2. Straumann
The second-largest player in the dental implant market is Straumann. Similar to Nobel Biocare, Straumann is a Swiss company that develops dental implants, biomaterials, and instruments for dental procedures. In addition, the Straumann also provides a wide range of services to dental practitioners around the globe, such as dental lab finder, and its marketing toolbox.
By pursuing an ambitious acquisition strategy, Straumann managed to obtain a great presence in the US dental market. For instance, in 2017, the company acquired a leading provider of digital dentistry, Dental Wings. This acquisition has helped the company gain access to a large customer base for dental implants. Dental Wings' CoDiagnostiX™ software has grown in popularity, and by 2018 the company held a notable share of the treatment planning software market.
Based on our market analysis, Straumann has performed considerably well in the U.S. dental implant fixture, final abutment and instrument kits markets. It also managed to acquire a small market share of the treatment planning software and surgical guides segments. Overall, Straumann is expected to continue growing by pursuing strategic partnerships within the dental implant market. 
3. Dentsply Sirona
The third leading competitor in the US dental implant market is Dentsply Sirona. In contrast to Straumann and Med Biocare, it is a US-based company that offers a comprehensive line of dental implants, materials, surgery instruments, and various restorative solutions. In an overview of the dental industry, Dentsply Sirona ranks among the top competitors in 6 out of 9 dental markets.
In the last decade, Dentsply Sirona went through great deal mergers and acquisitions in order to acquire its strong market positioning. For instance, in 2016, Dentsply Sirona acquired MIS Implants, an Israeli company with a leading position in the value implant segment. The company's decision was driven by the growing popularity of the value implant segment. 
Thus, to a premium implant company, such as Dentsply Siron, this acquisition provided a foothold in the value dental implant market. Overall, Dentsply Siron is expected to improve its position in the dental implant market by pursuing further mergers and acquisitions. However, the company has lagged behind other premium implant companies in terms of market growth since the MIS Implants acquisition.
4. Zimmer Biomet
Zimmer Biomet is the forth strong player in the dental implant market. In 2015, it was born as a result of a merger between two US-based medical device companies, Zimmer Inc. and Biomet Inc. As of 2018, the company's dental implant market share was approximately 7%. 
However, in the past three years, Zimmer Biomet seemed to focus its attention on the sports injury industry. In 2016 alone, the business acquired a sports medicine company, Cayenne Medical; a joint treatment company, Clinical Graphics, B.V.; and a spine business, LDR Holding Corp. 
5. BioHorizons
Similar to Zimmer Biomet, BioHorizons held around 7% of the overall dental implant market in 2018 and shared its spot with another dental implant company, Implant Direct. Because the implant market is largely dominated by premium products, BioHorizons' share in the value segment translates into a smaller portion of the overall U.S. implant market. 
However, the company's higher price point, relative to other value implant brands, has contributed to its leading revenue share. Moreover, as the value segment is expected to demonstrate relatively high growth, BioHorizons is expected to experience significant growth in terms of future sales.
6. Implant Direct
Implant Direct is the sixth leading competitor in the US dental implant market. It is a US-based company that was founded in 2006, and it was among a group of pioneers in the industry's value segment.
Over the years, the growing trend towards more value and discounted implants has positively affected company sales. However, Implant Direct's relatively low price in the market puts a limit to its overall market share within the industry.
7. HIOSSEN
HIOSSEN is the seventh notable player in the dental implant market.  It was founded in 2006 and is the North American subsidiary of a bigger corporation, Osstem Implant. Similar to the rest of the companies on the list, HIOSSEN manufactures dental implants, biomaterial and different solutions for dental surgery procedures.
Osstem Implant, however, is the leading dental implant manufacturer in the South Korean and Asia-Pacific markets. Thus, HIOSSEN is Osstem Implant's way of having its foot in the US market.
8. MegaGen
The eighth spot on our list belongs to MegaGen, an Asian-born company that also aims for a share of the dental implant space in the USA. After separating from one of the bigger players, Straumann Group, it developed its own global market strategy and became an independent dental solutions provider.
While the company has been a top contender in its domestic South Korean market for many years, where its implants are used in more than 6,000 procedures per month, it has recently begun to experience significant growth and increased adoption in the U.S.
9. Anatomage
Anatomage maintains a modest share of the overall U.S. dental implant market and occupies the ninth spot on our list. Anatomage does not manufacture any dental implant products but solely focuses on  the dental imaging software market. Due to its successful treatment planning software and surgical guide business, the company occupies the top spots in the respective markets. For years, it has been successfully competing with giants like Dentsply Sirona and Nobel Biocare.
10. Bicon
Bicon is the company that closes our list of top dental implant companies in the USA. It is a US privately-owned company, and it is commonly known for its specialty implants. Over the years, Bicon acquired a loyal implant user base because its implants are simple, user-friendly and are offered at a decent price. Customers have also remained committed to Bicon implants because clinical studies performed on the company's products have proved that they are reliable and yield positive outcomes for its users.
Conclusion
The US dental implant market has seen a steady growth of around 3% in terms of market value for the past five years. While the premium implant companies, such as Straumann, Nobel Bionics, and Dentsply Sirona, control a large portion of the market, value-based and discount companies have seen a rise in popularity. By recognizing this shift towards more affordable implant offerings, premium companies are pressured to acquire smaller value-based implant business. As a result, the average selling prices of dental implants have been in decline.
Click here for a Free Synopsis of the Dental Implant Market in the US
If you would like an in-depth overview of the key factors and pressures affecting the dental implant market in the US, feel free to download our complimentary report sample. It will help you gain insight into the industry's competitive landscape with projected industry growth until the year 2025.