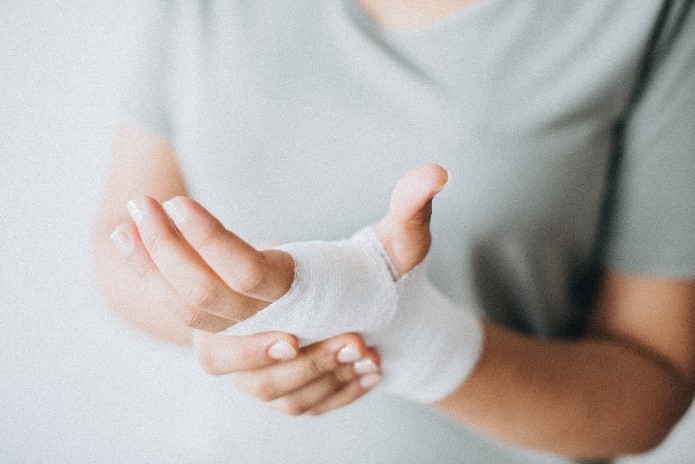 The total U.S. market for wound care is growing at a rate of 4.6%, which will take the 2018 market value of $10 billion up to $15 billion by 2025. As a result of the large market increase, we decided to outline the top wound care companies in the U.S. and provide some insights on their product portfolios, mergers, acquisitions, and overall market share.
About Wound Care
Wound care is an ever-evolving medical device industry that prospers thanks to its considerable product innovation. Companies are constantly striving to create products that are easier for physicians to use, that fight infection, and that takes less time for wound closure. Due to these factors, this market is expected to increase in value over the coming years. The largest competitors in this field were almost able to collectively capture the majority of the $11 Billion wound care market in 2018. Products are offered at a variety of price points with diverse device portfolios. Diversification and product bundling are expected to have a significant impact on the industry competition in the near future. Reimbursement is also likely to have a large impact on this market as products sold for off-label uses may soon be no longer eligible for reimbursement. In the list below, companies are ranked (in descending order) by their share in the total U.S. wound care market in 2018.
Top 10 Wound Care Companies in the U.S.
Ethicon
Acelity
Medtronic
Carinal Health
Medline
Baxter
3M
Integra LifeSciences
MiMedx
Mölnlycke
Ethicon
In 2018, the leading competitor in the wound and tissue management market was Ethicon, a Johnson & Johnson company, with nearly 25% of the market. Although Ethicon's products are normally priced higher than the market average, their vast portfolio of devices allows them to offer incentive discounts by bundling products. Ethicon dominated the segments for sutures, clip appliers, skin adhesive, and mesh/cyanoacrylate-based skin closure systems. As such, they have also maintained their leading position in the overall wound closure market. Ethicon's vast portfolio and bundling possibilities allow them to secure hospital contracts, which further deter competitors from entering the market.
Acelity
Acelity's subsidiaries include Systagenix and Kinetic Concepts Inc. (KCI). Acelity was the second-leading competitor in the wound closure and tissue management market largely due to KCI's dominance in the negative pressure wound therapy (NPWT) market, which is a treatment used to help heal chronic wounds and to promote wound closure. This therapy has lately become more affordable and is projected to cannibalize other segments in the coming years. Additionally, Acelity held a moderate share of the advanced dressing industry, where they competed in the market segments for antimicrobial dressings, interactive dressings, and non-adherent contact layers.
Medtronic
The third-leading competitor in the 2018 wound and tissue management market was Covidien, part of Medtronic. Covidien participated in the wound closure market, as well as the static compression market. Covidien's strong presence in the wound closure device market was due to its portfolio of sutures, staplers, ligating clip appliers, and cyanoacrylate-based tissue adhesives. Medtronic had previously possessed a greater share in the wound care market, but they recently sold their patient recovery business to Cardinal Health.
Cardinal Health
Cardinal Health was the fourth-leading competitor in the 2018 wound care market due to their acquisition of Medtronic's patient recovery business, which allowed them to gain additional market share. This deal placed Cardinal Health as a leading competitor in providing hospitals with traditional dressings, such as cotton and gauze. Cardinal Health also now manufactures the Kendall™ and AMD™ line of advanced wound care dressings, which has allowed them to gain a percentage of the advanced wound care and dressing market.
Medline
The fifth-leading competitor in this industry was Medline thanks to their improved market presence from the introduction of new products and competitive pricing. This company was the leading competitor in the traditional dressing market and has managed to improve its market share in the advanced wound dressing market. They have also captured a modest portion of the market for static compression therapy with their line of compression stockings. Medline's portfolio is continuously increasing, which should allow them to increase its market presence in the coming years.
Additional Wound Care Companies
The sixth through tenth competitors were Baxter, 3M, Integra LifeSciences, MiMedx, and Mölnlycke. Baxter's Tisseel® was the first tissue sealant approved in the United States, which has earned the company a positive reputation in this industry which persists to this day. 3M, however, focused more on skin closure strips with their Steri-Strip™ product. Integra Lifescience's expansion in this market was largely due to their acquisition of Derma Sciences, which allowed them to expand their product portfolio. MiMedx achieved Medicare reimbursement for their EpiFix® product, a dehydrated amniotic allograft. Finally, Mölnlycke celebrated successes in their foam dressings and non-adherent contact layer products. Along with the top companies, iData offers a total of 107 other competitors listed in the Wound and Tissue Management report.
For Further Information
More on the top 10 wound care companies in the US can be found in a series of reports published by iData Research entitled the US Market Report Suite for Wound and Tissue Management.    
Receive a free synopsis of the U.S. Wound Care Market Report