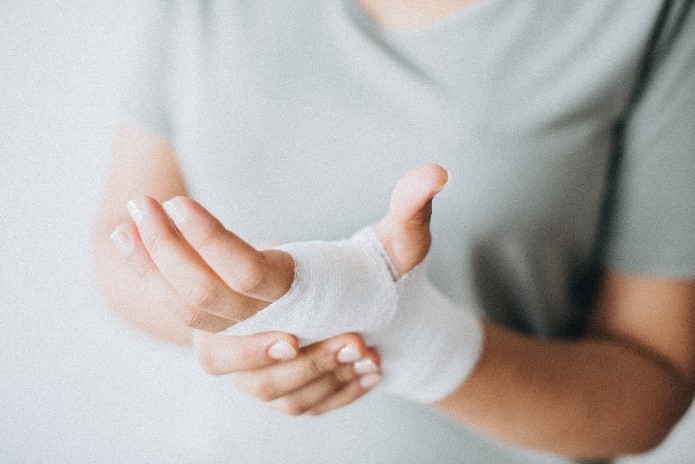 The total U.S. market for wound care is growing at a rate of 4.6%, which will take the 2018 market value of $10 billion up to $15 billion by 2025. As a result of the large market increase, we decided to outline the top wound care companies in the U.S. and provide some insights on their product portfolios, mergers, acquisitions, and overall market share.
About Wound Care
Wound care is an ever-evolving medical device industry that prospers thanks to its considerable product innovation. Companies are constantly striving to create products that are easier for physicians to use, that fight infection, and that takes less time for wound closure. Due to these factors, this market is expected to increase in value over the coming years. The largest competitors in this field were almost able to collectively capture the majority of the $11 Billion wound care market in 2018. Products are offered at a variety of price points with diverse device portfolios. Diversification and product bundling are expected to have a significant impact on the industry competition in the near future. Reimbursement is also likely to have a large impact on this market as products sold for off-label uses may soon be no longer eligible for reimbursement. In the list below, companies are ranked (in descending order) by their share in the total U.S. wound care market in 2018.
Top 10 Wound Care Companies in the U.S.
Ethicon
3M
Medtronic
Cardinal Health 
Medline
Smith & Nephew 
Baxter 
Organogenesis 
Integra Lifesciences 
MiMedx
Ethicon
In 2021, Ethicon emerged as the foremost competitor in the wound and tissue management sector. Ethicon's product range is generally positioned at the higher end of the market, but the company leverages its competitive edge by offering bundled discounts alongside its well-established brand names.Within the realm of wound and tissue management, Ethicon held a dominant position as a market leader. The company excelled in various product categories such as sutures, stapling, ligation, skin adhesives, mesh, and cyanoacrylate-based skin closure systems. This extensive portfolio enabled Ethicon to assert its leadership in the wound closure market. Moreover, beyond the scope of wound closure, Ethicon maintained its leadership status in the hemostat market and demonstrated a robust presence in markets related to anti-adhesion and tissue sealants.
3M
3M, a prominent multinational corporation with a global workforce exceeding 90,000 employees, has significantly bolstered its presence in the healthcare sector. This expansion was realized through the strategic acquisition of Acelity and its affiliated companies. This move served to enhance 3M's existing product portfolio, encompassing static compression, traditional wound dressings, and advanced wound dressings.As a result of these strategic initiatives, 3M emerged as the second-leading entity in the wound and tissue management market. Acelity's notable contributions included a dominant position in the negative pressure wound therapy market, particularly through its V.A.C.® systems. Additionally, Acelity made substantial inroads into the dressing market, securing market share with its antimicrobial and interactive dressings, along with non-adherent contact layer products.
Medtronic
In 2021, Medtronic held the position of the third-leading contender in the wound and tissue management market, focusing exclusively on the wound closure segment during that period. Medtronic's notable standing in the wound closure device market was attributed to its offerings such as sutures, staplers, ligating clip appliers, and tissue adhesives based on cyanoacrylate.While Medtronic had previously commanded a more significant market share in the overall wound and tissue management sector, it underwent a strategic shift by divesting its patient recovery business to Cardinal Health. This move reshaped Medtronic's market focus and emphasized its specialization in the wound closure domain.
Cardinal Health
Cardinal Health serves as a major supplier of medical products to over 75% of hospitals across the United States. In 2017, the acquisition of Medtronic's patient recovery business bolstered Cardinal Health's market presence, enabling it to expand its market share significantly. This strategic move positioned Cardinal Health as a prominent player in supplying hospitals with conventional dressings like cotton and gauze. The acquisition also included Medtronic's dynamic deep vein thrombosis (DVT) prevention products, solidifying Cardinal Health's leadership in the dynamic compression market as a whole.Furthermore, Cardinal Health now produces the Kendall™ and AMD™ lines of advanced wound care dressings, enhancing its foothold in the antimicrobial dressing market. Even before this acquisition, Cardinal Health boasted a diverse product portfolio, enabling the company to compete effectively across various segments of the wound and tissue management market.
Medline
In 2021, Medline, the largest private medical supply company in the U.S., emerged as a prominent player in the wound and tissue management market. Functioning as both a manufacturer and distributor, Medline boasts a vast product range of over 350,000 items. The company experienced positive growth during the COVID-19 pandemic, primarily driven by the heightened demand for personal protective equipment.Medline dominated the traditional dressing market and successfully expanded its presence in the advanced dressing and static compression markets. With a continuously expanding wound management portfolio, Medline is poised for increased market share in the forecast period.
Additional Wound Care Companies
The sixth through tenth competitors were Smith & Nephew, Baxter, Organogenesis, Integra Lifesciences, and MiMedx.
Smith & Nephew, a British multinational medical manufacturer, dominates the advanced wound dressing market, excelling in the antimicrobial and interactive wound dressing segments, boasting a comprehensive product line such as ALLEVYN® and making strategic acquisitions like Osiris Therapeutics to strengthen its position. Baxter leads the tissue sealant market with Tisseel® and Coseal®, renowned for being the first approved tissue sealant in the U.S., while its 2018 acquisition of Preveleak® further solidifies its presence. Organogenesis dominates the interactive dressing market with skin substitutes, facilitated by the success of PuraPly® and PuraPlyAM®. Integra LifeSciences is a major player in advanced dressing, tissue sealant, and surgical hemostat markets, gaining a stronger interactive dressing market foothold with the 2021 acquisition of Acell. MiMedx stands out in the skin substitute market with EpiFix®, benefiting from low manufacturing costs and Medicare reimbursement, and has expanded its product line with offerings like AmnioFix® and EpiCord®, leveraging its proprietary PURION® process and securing broad coverage through Medicare Administrative Contractors.
For Further Information
More on the top 10 wound care companies in the US can be found in a series of reports published by iData Research entitled the US Market Report Suite for Wound and Tissue Management.    
Receive a free synopsis of the U.S. Wound Care Market Report