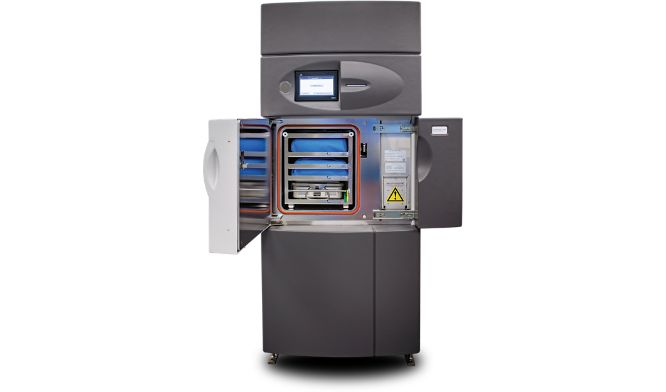 Stryker has been granted emergency use authorization (EUA) by the FDA to use its Sterizone VP4 to decontaminate used N95 respirators during the coronavirus outbreak.
Under normal circumstances, N95 respirators are designed to be single-use. A recent study performed by the National Institutes of Health (NIH) confirmed that N95 respirators can be decontaminated effectively up to three times while maintaining functional integrity. The study showed that vaporized hydrogen peroxide (VHP) was the most effective decontamination method.
Using VHP, the Sterizone VP4 can sterilize 20 masks per cycle and has been approved by the FDA to decontaminate N95 masks up to two times each.
The Sterizone VP4 is the fourth VHP sterilizer to receive emergency use authorization to decontaminate used N95 respirators. In March, the U.S. Department of Defense made a $415 million contract with Batelle to use 60 of its Critial Care Decontamination Systems to recycle up to 80, 000 N95 masks per day. Steris and Advanced Sterilization Products have also been granted an EUA authorizations last week. Steris aims to decontaminate 750,000 N95 respirators a day with its Steris V-PRO 1 Plus. Advanced Sterilization Products believes the authorization of its Sterrad 100S cycle, Sterrad NX standard cycle and Sterrad 100NX express cycle will decontaminate 4 million respirators per day in hospitals across the U.S.
This emergency EUA may be very beneficial for Stryker, whose main area of business is in orthopedics. The number of orthopedic surgeries and procedures has declined substantially since the CMS asked for non-essential medical and surgical procedure be postponed in an attempt to reserve hospital resources for coronavirus patients.
Via: MassDevice
COVID-19 has already caused a significant social and economic impact on medical device organizations world wide. At iData Research, it is our prime responsibility to keep you updated on the latest market trends in the industry. We are working hard to update reports within our report library to reflect on the changes in the market due to the effects of the coronavirus. Through our MedSKU service, our clients will be able to track the changes within different market segments based on the hospital purchasing data.
In addition, we have created a dedicated page, COVID-19: Implications for the Medical Device Industry, to post news updates and provide information on the current market situation. We hope that the page can help industry leaders ask the right questions and shed light on what the future might hold for different medical devices markets.
Stryker Emergency Authorization for Respirator Decontamination Stryker Emergency Authorization for Respirator Decontamination