Product Description
In 2020, the Chinese orthobiologics market size was valued at $460.7 million, with over 424,000 bone grafting procedures performed every year. The market size is expected to increase at a compound annual growth rate (CAGR) of 6% to reach $690.8 million in 2026.
Throughout this medical market research, we analyzed 28 orthobiologics companies across China and used our comprehensive methodology to understand the market sizes, unit sales, company market shares, and to create accurate forecasts.
While this MedSuite report contains all of the Chinese Orthopedic Biomaterials market data and analysis, each of the market segments is also available as stand-alone MedCore reports. This allows you to get access to only the market research that you need.
DATA TYPES INCLUDED
Unit Sales, Average Selling Prices, Market Value & Growth Trends
Orthobiologics Procedure Volumes
Market Forecasts Until 2026, and Historical Data to 2016
Competitive Analysis with Market Shares for Each Segment
Market Drivers & Limiters for Each Orthopedic Biomaterials Device market
Recent Mergers & Acquisitions
Disease Overviews and Demographic Information
Company Profiles, Product Portfolios and SWOT for Top Competitors
Market Value and Industry Trends
Surgical procedures that require the use of orthopedic biomaterials are generally associated with diseases and indications that become more prevalent in the population with an increase in age, such as osteoarthritis of the spine and knee. In 2019, approximately 12% of the Chinese population was aged 65 and over; this proportion is projected to grow steadily over the forecast period, as further cohorts of baby boomers turn 65.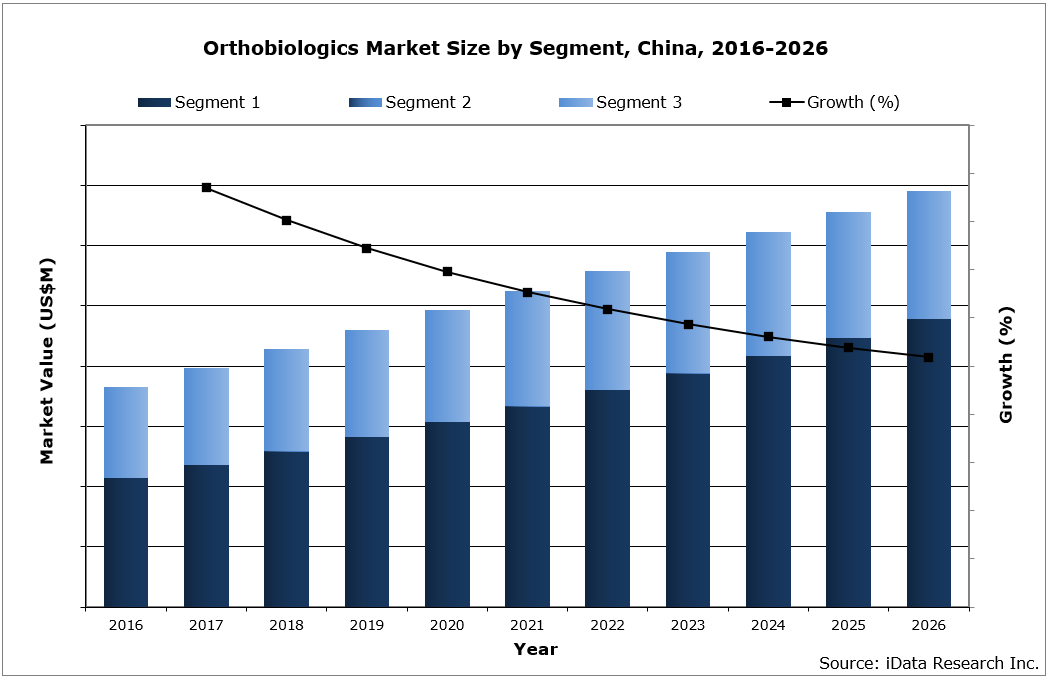 In the past, lower-tier hospitals (I and II) were primarily served by local manufacturers with relatively simple products at significantly lower prices than the products purchased by tier III hospitals, which were primarily supplied by international companies. Now, with the financial and regulatory support of the government, increasingly difficult entry barriers for international products and weak intellectual property protection that incentivizes product plagiarism, the market has shifted in favor of local manufacturers.
Competitive Analysis

By 2020, the leading competitor in the Chinese orthopedic biomaterials market was Kunming Baker Norton, which was attributed to its leading position in the HA viscosupplementation market. Kunming Baker Norton's portfolio includes the five-injection ARTZ® product line, which is originally manufactured by Seikagaku.
Haohai Biologic Technology was the second-leading competitor in the Chinese market. The company held the second-leading position in the three-injection HA viscosupplementation market and the third-leading position in the five-injection HA viscosupplementation market.
Segments Covered
Click on each title to view more detailed market segmentation.
Detailed Market Segmentation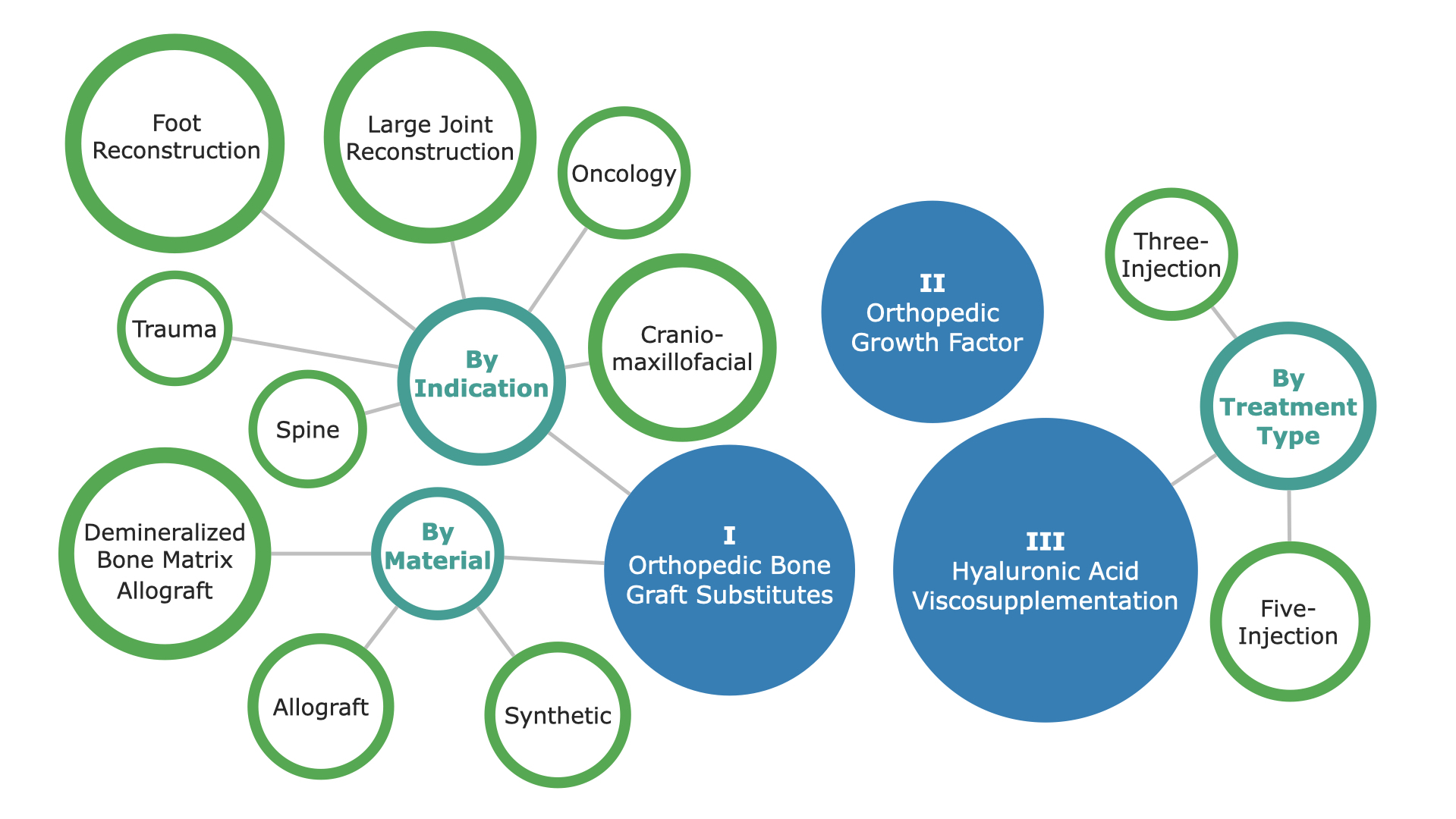 DON'T SEE THE SEGMENT OR DATA YOU NEED?
Feel free to contact us or send a request by pressing one of the buttons below.