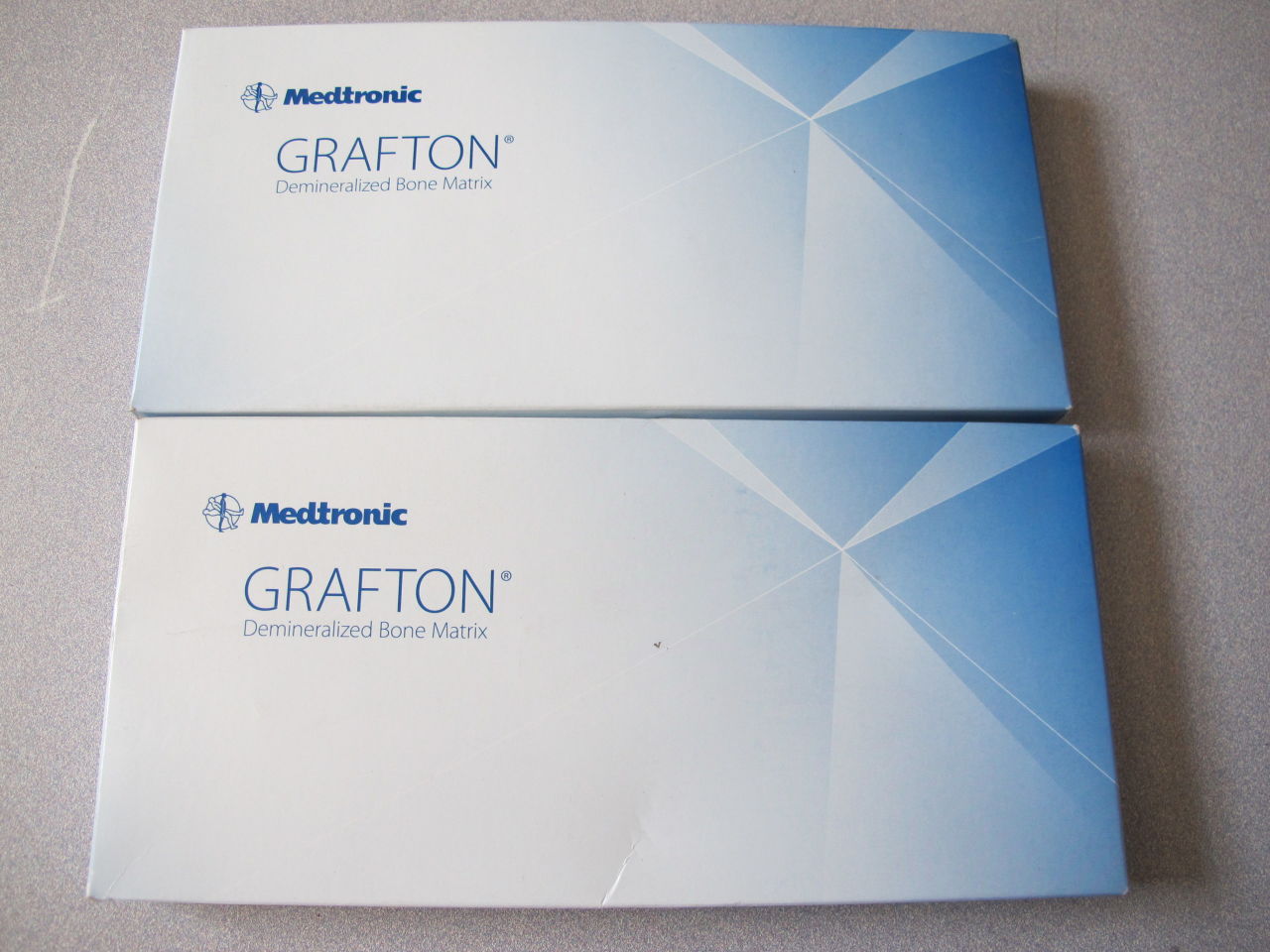 Register to receive a free U.S. Market Report Suite for Orthopedic Biomaterials report synopsis and brochure
Medtronic announced the launch of the Grafton™ Demineralized Bone Matrix (DBM) for spine and orthopedic procedures on February 28th, 2019. Grafton™ DBM is the first ever demineralized bone matrix product available in Japan, which is the world's second largest market for medical spinal devices and products. After extensive clinical research, safety, and established performance, Grafton™ DBM was granted PMDA approval. This product acts as a bone graft extender, bone graft substitute, and bone void filler in bony voids or gaps of the skeletal system.
Engineered with the proprietary D-Min process, Grafton consistently scores high osteoinductivity, an essential component of bone fusion. Grafton DBM has been extensively studied, making it the most utilized and scientifically examined DBM brand on the market with over 25 years of medical history.
"Our unmatched combination of biologic therapies, services and expertise help surgeons meet the needs of each unique patient," said Jacob Paul, senior vice president and president of the Spine division,  part of the Restorative Therapies Group at Medtronic. "Grafton is an important option within our comprehensive, market-leading biologics portfolio, and we're excited that surgeons in Japan now have access to this clinically-proven osteoinductive bone graft product."
In 2018, the total market for bone graft substitutes, which included allografts, demineralized bone matricies and synthetic grafts, had a market value of over $1 billion in the U.S. alone. The synthetic bone grafts accounted for the largest portion of the market followed by the DBM grafts. Market growth has been supported by the strong adoption of the BMP growth factor, which is represented by Medtronic's INFUSE® product.  The recent resurgence of growth in the more inexpensive allograft material market has driven DBM prices lower in order to stay competitive. Medtronic's Grafton™ DBM is expected to continue expanding this market.
Grafton consists of multiple forms, each one requiring distinctive handling methods. Product forms being launched include Grafton Putty, Grafton Matrix, and Grafton Matrix Strip. Grafton has been used in more than 1.5 million procedures around the world, and is commercially available in the U.S., Japan, Korea, Australia, Latin America, the Middle East, and parts of Europe.
For Further Information
More on the orthopedic biomaterials market in the U.S., 15 countries in Europe and Japan can be found in a series of reports published by iData Research entitled the Market Suite for Orthopedic Biomaterials.