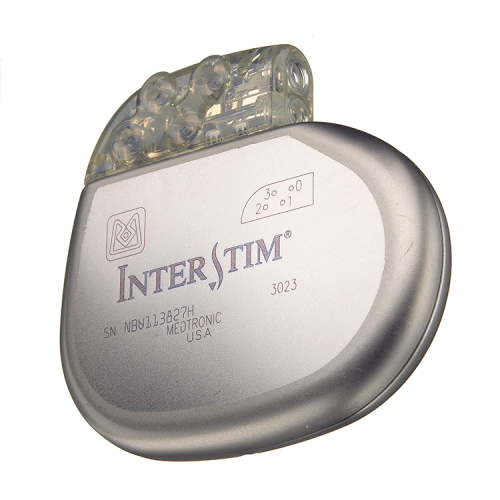 Register to receive a free Global Neurological Devices Market Analysis, Size, and Trends Report synopsis and brochure.
In a new submission to the FDA, Medtronic has presented its InterStim Micro neurostimulator and InterStim SureScan MRI leads into the neuromodulation device market for pre-market approval (PMA). The device is 80% smaller than what is currently in the market and is rechargeable. By delivering sacral neuromodulation therapy, the InterStim Micro neurostimulator will treat medical conditions such as overactive bladder, fecal incontinence, unobstructed urinary retention and urinary urge incontinence. Sacral stimulation improves the performance of the brain, bowel and bladder by modulating signals between the muscles.
iData Research's expert analysis has found that market growth will be propelled by wider acceptance of neuromodulation products. This will allow these devices to be used on a larger proportion of potential patients. Furthermore, the neuromodulation market had a relatively low penetration rate in 2016 which presents opportunities for positive growth in the market.
In a press release from Medtronic, vice president and general manager of the Pelvic Health & Gastric Therapies business, Brooke Story stated that "the FDA submission for InterStim Micro and SureScan MRI leads is a significant milestone for Medtronic and a leap forward in our 20-year history of leadership in sacral neuromodulation." She further added that the "ultimate goal is to provide safe and effective treatments to patients affected by bladder and bowel dysfunction, and ensure they have a choice in selecting the most appropriate therapy for their unique situation."
The InterStim Micro neurostimulator lasts longer than other devices in the market with a 15-year battery life. This will reduce the need for battery replacement surgery.
For Further Information
To get in an in-depth market overview and to see an extensive portfolio of innovations in technology, please read iData Research's 2271 page Global Neurological Devices Market Analysis, Size, and Trends Report.