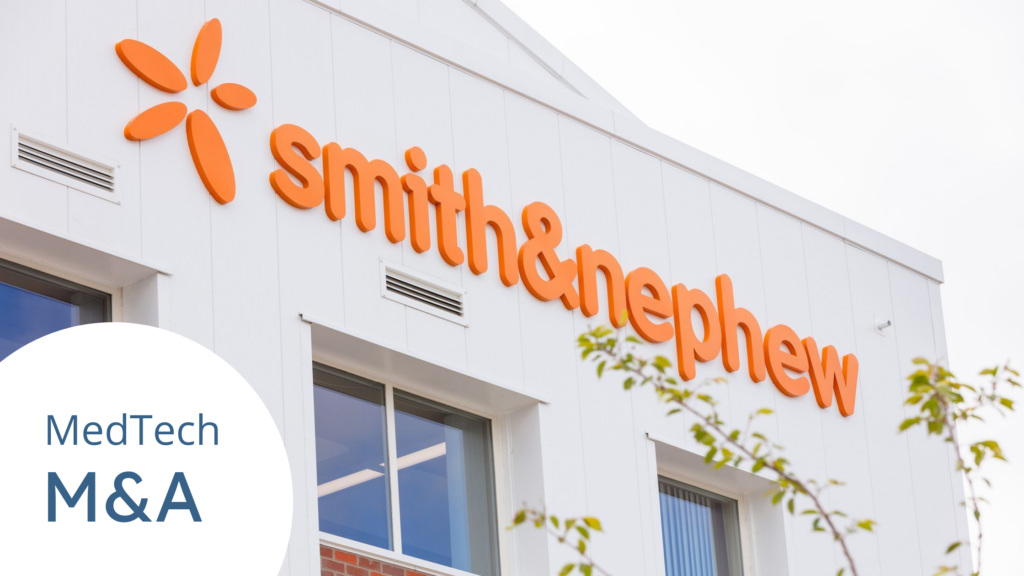 Smith+Nephew (LSE:SN, NYSE:SNN) have announced that they have an agreement to acquire the Extremity Orthopedics business of Integra LifeSciences Holdings Corporation (NASDAQ:IART) for $240 million.
Smith+Nephew noted that the portfolio includes devices, implants and instruments designed for shoulder replacement and reconstruction of bones in the hand, wrist and elbow, as well as the foot and ankle. This pipeline also includes a next-generation shoulder replacement system expected to be ready for full commercial launch by 2022.
Competitive Market Share Analysis
This acquisition will be greatly beneficial to Smith+Nephew's extremities business due to the addition of Integra LifeSciences' established sales channels along with their shoulder replacements and upper/lower extremities portfolio. Based on the recent market study, the Small Bone and Joint Orthopedic Devices market in the US was valued at over 2.6 billion in 2019. Currently holding over 2% of the US market, Smith+Nephew will be gaining an estimated 3.9% of Integra LifeSciences' market share making the company the sixth leader in the overall small bone and joint market.
More specifically, the hand and wrist device market, being valued at over $390M, will become the biggest source of market share gain for Smith+Nephew. Integra LifeScience is currently the market leader in the wrist replacement market, with a market share of over 45%, and is the second leading competitor in the hand digit implants market, with over 23% market share. As a result of the acquisition, Smith+Nephew will now have a stronghold of these two markets while also maintaining their minor share of the distal radius plate and screw market.
Register to receive a free Market Report Suite for Small Bone and Joint Orthopedic Devices 2019 – 2025 synopsis
In terms of the foot and ankle devices, the US market is valued at over $950M being led by Wright medical, Depuy Synthes and Styker. Previously, Smith+Nephew held a market share of around 1% of the overall market while Integra LifeScience held around 9%. Post-acquisition, Smith+Nephew will become the fourth market leader in the US market and will be controlling Integra Lifesciences' wide portfolio of foot and ankle devices, including screws, staples, fusion, and implant systems for the forefoot.
"Integra's Extremity Orthopedics business is an established global player in the rapidly growing extremities segment, including total shoulder replacement, and has a well-regarded specialized sales channel and a strong pipeline of new products. This strategic acquisition represents a significant opportunity to strengthen Smith+Nephew's position in a high-value area and allows us to offer a leading extremities portfolio to customers."

Skip Kiil, President, Global Orthopedics at Smith+Nephew
Procedural Analysis and Market Forecast
Based on the study of procedure numbers by iData Research, the orthopedic extremity market saw nearly 1.9 million procedures in 2019 and is expected to experience moderate growth to reach nearly 2.3 million by 2025. Foot and ankle procedures accounted for almost 70% of procedures performed within the small bone and joint orthopedic market. Whilst hand and wrist procedures accounted for more than 15% of total procedures.
Register to receive a free Market Report Suite for Small Bone and Joint Orthopedic Devices 2019 – 2025 synopsis
The US Small Bone and Joint Orthopedic device market size is expected to grow by almost 6% to reach a valuation of $3.8 billion by 2025. This growth is due in part to the wide variety of new developments emerging, primarily from the foot and ankle device market. This market experienced increasing product diversity, fueled by disease complications and patient demographic changes (ie. aging patients).
Via: Smith+Nephew