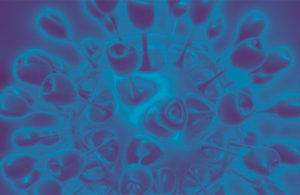 The most recent reports show the coronavirus, COVID-19, has spread to 83 countries and infected 96,000 people. The total number of fatalities linked to the virus is reported to be over 3,300*.
Since the outbreak, demand for medical devices, respiratory protection products in particular such as face masks and ventilators, continues to rise.
Here is what some of the top MedTech companies are doing to address the rising demand and help those affected by the pandemic:
3M™ continues to increase the production of its 3M™ Particulate Respirator 8210, N95. The respirator claims to filter out at least 95% of airborne particles, making it a more effective alternative than surgical and medical masks according to the BBC. If you are healthy though, you only need to wear a mask if you are taking care of a person with suspected COVID-19 infection according to the World Health Organization (WHO). Despite this, the global demand for 3M™'s facemasks is currently exceeding supply. The Trump administration announced plans this weekend to order 35 million masks per month from 3M™. The proposed contract could provide $1 billion in additional sales.
Becton Dickinson (BD) has donated $300,000 worth of catheters, flush products, syringes, sharps and blood collection tubes to the Red Cross in Wuhan in addition to $50,000 to help provide personal protective equipment (PPE) to health care workers. Their BD Max System, an automated platform that performs nucleic acid extraction and real-time PCR is currently being used as a diagnostic test for the coronavirus. While the system does not have a coronavirus assay, labs in China have created and validated their own using the BD Max System.
Boston Scientific is expected to have lower revenues in the first quarter due to lower, non-emergency, or elective procedure volumes being performed in China. According to an SEC filing, Boston Scientific will have an estimated $10 million to $40 million negative impact on its first quarter earnings. Despite this, Boston Scientific has donated over $800,000 of PPE supplies to the healthcare providers in affected areas of Hubei Province.
Medtronic CEO Omar Ishrak stated in a transcribed phone call with investors that the company will be expecting a negative impact on fourth quarter financial results due to lower procedure volumes in China. He did not give an estimate due to the "fluidity of the situation". In the phone call, he stressed the company's main priority is the health of its employees in China. Medtronic has donated $1.5 million to relief efforts worldwide counting product donations. Among the products donated included ventilators, respiratory filters, pulse oximeters, sensors and centrifugal blood pump systems.
Johnson & Johnson (JNJ) and Sanofi alongside the US Biomedical Advanced Research and Development Authority are in the early stages of developing a vaccine for the coronavirus.
Olympus has so far donated $500,000 worth of laryngoscopes, biological microscopes and monetary donations in addition to installing endoscope systems in Wuhan Huo Shen Shan Hospital to treat patients infected with the coronavirus.
QIAGEN has sent 200 QIAstat-Dx cartridges for syndromic detection of respiratory pathogens to use in conjunction with the QIAstat-Dx Analyzer to detect the coronavirus. The QIAstat-Dx Respiratory 2019-nCoV Panel is able to analyze 21 respiratory pathogens, differentiate them from the coronavirus and provide results within an hour. After successful initial testing in Paris, the QIAstat-Dx is now being validated at four hospitals in China.
Additional sources: MDDI, MassDevice, WebWire
Many medical device markets are being affected by the coronavirus. At iData Research, it is our prime responsibility to keep you updated on the latest market trends in the industry.
Featured Markets:
Ventilator Market Analysis, Size, Trends | MedCore
Respiratory Disposables Market | MedCore