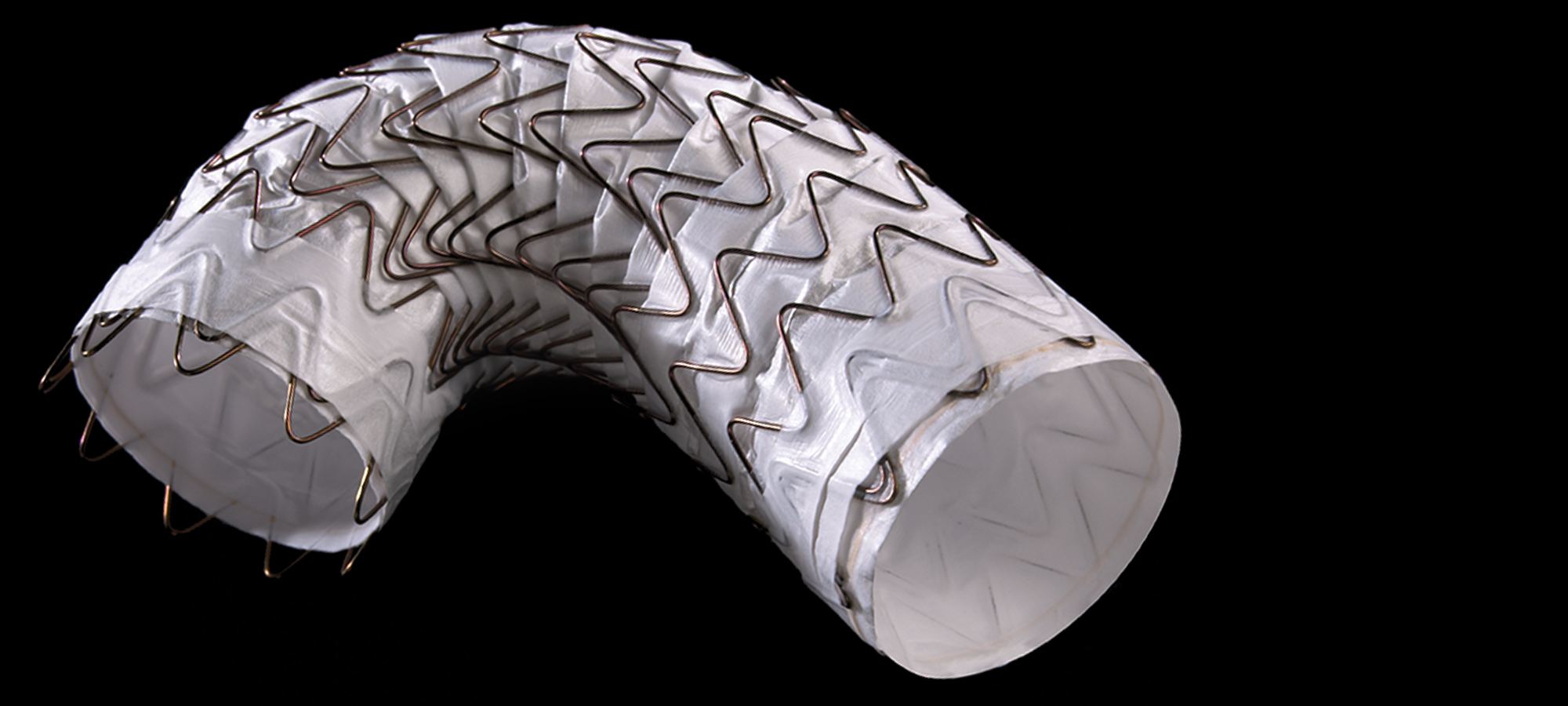 Register to receive a free U.S. Market Report Suite for Peripheral Vascular Devices – MedSuite report synopsis and brochure
On May 15, 2019, W.L. Gore & Associates, Inc. announced that they have been granted FDA approval for distribution for the GORE® TAG® Conformable Thoracic Stent Graft with ACTIVE CONTROL System. It is a unique Thoracic Endovascular Aortic Repair solution, which integrates advanced control and manoeuvrability. This new delivery system provides new precise patient outcomes in the repair of anuerysms, transections and Type B dissections.
This two-stage system involves primary deployment to an immediate diameter, and then continues on to a second deployment to full diameter. By designing it this way, continuous blood flow is possible, along with new possibilities to refine graft placement. The GORE® TAG® system enables enhanced accuracy for physicians, to encourage minimally-invasive procedures to an increased number of patients.
According to iData Research, the U.S. market for peripheral vascular devices experienced high growth in the mid to late-2000s, but increasing penetration, and strict appropriate usage scrutiny, will lead to a slowdown in growth.  Stent grafts were the largest segment in the peripheral vascular device market in 2017. Growth in the volume of complex endovascular abdominal aortic aneurysm repair procedures will drive growth in the value of the stent graft segment as the forecast period progresses. The volume of standard endovascular abdominal aortic aneurysm repair procedures and thoracic aortic aneurysm repair procedures are also expected to increase, contributing to growth in the value of the stent graft segment through 2024. Seeing as the market is seeing growth in the stent graft segment, the FDA approval is sure to bring a lucrative future for Gore.
"The GORE® TAG® Device family has a legacy of trusted performance and durability, and we knew we could build on that by enhancing control during deployment, which would help make TEVAR procedures more predictable for physicians," said Eric Zacharias, a vascular business leader at Gore. "Physicians can now deploy our thoracic stent graft in the descending thoracic aorta with more operative ease, even in those patients with challenging angulated aortic arches, and meet the clinical and practical challenges of TEVAR with confidence. With this latest product iteration, Gore is continuing its unparalleled commitment to developing solutions that advance endovascular solutions for diseases of the aorta."
For Further Information
More on the peripheral vascular market in the U.S. can be found in a report series published by iData Research entitled the U.S. Market Report Suite for Peripheral Vascular Devices.