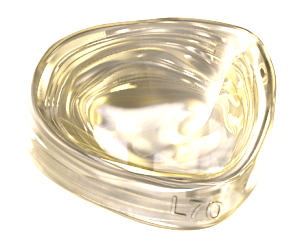 Register to receive a free Global Sports Medicine Market Analysis, Size, Trends Report synopsis and brochure.
Active Implants looks to create an alternative between minimally invasive meniscus and total knee replacement. Creating a new segment in meniscal surgery with meniscus replacement, their Nusurface Meniscus Implant has been granted breakthrough device designation by the FDA. Made from polycarbonate-urethane, the device is used as treatment for patients who are still suffering knee pain post medial meniscus surgery.
Based off of iData Research's market findings, Inside-out repairs and implants were the only meniscal repair techniques available prior to the introduction of hybrid devices. In 2001, the first hybrid meniscal repair used a combination of sutures and implants in such a way that allowed the surgeon to complete the repair without the need to exit the surgical site during the entire procedure. The hybrid devices have mostly cannibalized the implant device market and will continue growing. This growth has led to many companies entering the hybrid device market and new innovations for hybrid devices. While Active Implants Nusurface Meniscus Implant contributes positively to the overall market long-term, the impact device market will negatively experience growth.
Elliott Hershman, MD, practicing orthopedic surgeon and medical director for the NUsurface clinical trials believes that the NUsurface Meniscus Implant "will be significant for this patient population, who often don't have good treatment options." Dr. Hershman is "pleased to hear the FDA will prioritize its review of this important new device and possibly make this therapy available for use by other knee surgeons for their American patients."
According to CEO Tim Davis, meniscal replacement will be "a new treatment option to the hundreds of thousands of patients who continue to experience persistent knee pain following meniscus surgery, but are too young for total knee replacement." If cleared by the FDA, the Nusurface Meniscus Implant would be the first artificial meniscus of its kind in the U.S.
For Further Information
To get in an in-depth market overview and to see an extensive portfolio of innovations in technology, please read iData Research's' Global Sports Medicine Market Analysis, Size, Trends Report.