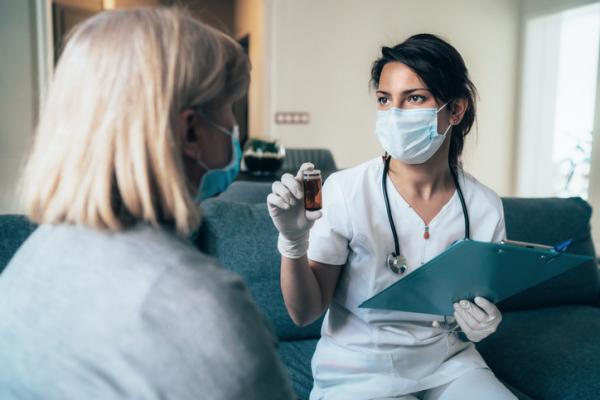 The Center for Medicare and Medicaid Services (CMS) is reissuing new guidelines for states and regions seeing declining and stabilizing COVID-19 infection rates and recommending healthcare facilities in these areas to resume providing elective procedures to patients without COVID-19 symptoms.
On March 18, 2020, the CMS announced they would postponing non-essential medical and surgical procedures until further notice in order to preserve personal protective equipment (PPE) and other hospital resources for medical staff and patients infected with COVID-19.
The new guidelines will be applicable to areas that have entered Phase 1 of the Guidelines for Opening Up America Again where COVID-19 infections rates relatively low and stable. The CMS recommends a gradual transition once healthcare providers and public health officials have reviewed PPE and workforce availability and evaluated the feasibility of reopening services.
Healthcare facilities in areas that continue to experience high infections rates are asked to continue to follow the previous guidelines in order to reduce the risk of further transmission.
The loss of elective procedures due to the previous guidelines has resulted in hospital lay offs and cut backs as these make the most money. It has also been detrimental to many medical device manufacturers providing surgical devices and tools to hospitals.
"By complying with our recommendations to postpone non-essential elective surgeries, our healthcare system has made a tremendous sacrifice. We owe both those on the frontlines and those who postponed procedures for the sake of their colleagues a profound debt of gratitude," said CMS Administrator Seema Verma. "Today, some areas of the country are experiencing fewer cases and lower incidence of the virus, necessitating a more tailored and flexible approach. Every state and local official will need to assess the situation on the ground to determine the best course forward, but these guidelines provide a gradual process for restarting non-COVID-19 essential care while keeping patients safe."
Via: DAIC
COVID-19 has already caused a significant social and economic impact on medical device organizations world wide. At iData Research, it is our prime responsibility to keep you updated on the latest market trends in the industry. We are working hard to update reports within our report library to reflect on the changes in the market due to the effects of the coronavirus. Through our MedSKU service, our clients will be able to track the changes within different market segments based on the hospital purchasing data.
In addition, we have created a dedicated page, COVID-19: Implications for the Medical Device Industry, to post news updates and provide information on the current market situation. We hope that the page can help industry leaders ask the right questions and shed light on what the future might hold for different medical devices markets.
CMS Recommends Reopening Healthcare in Areas of Low COVID-19 Cases CMS Recommends Reopening Healthcare in Areas of Low COVID-19 Cases