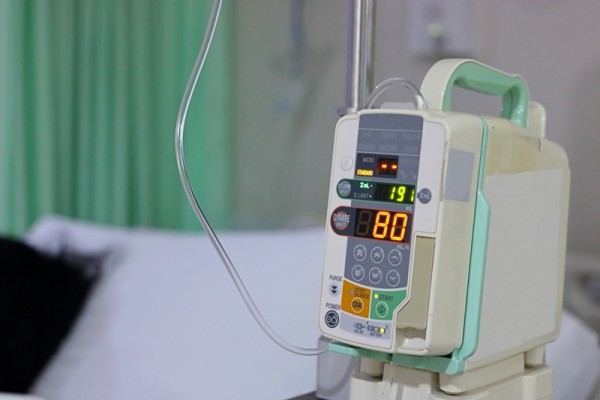 Based on the latest market study by iData Research, the US infusion pump market was valued at almost $1,176 million in 2019. However, due to COVID, the market size is expected to shrink by an astonishing 51% and reach a valuation of $572 million in 2020, before rebounding in 2021.
The infusion pump market is in the mature phase of its cycle, meaning that the growth in this space is expected to be mild. Large volume infusion pumps represent the largest segment of the US market, generating approximately half of the total market value. In 2019, these devices accounted for over 215,000 pumps sold in the US.
Top-Selling Large Volume Infusion Pumps
Large volume infusion pumps represent the backbone of infusion pump devices in the United States, with an installed base of more than 1 pump per hospital bed. The average selling price for large-volume pumps fluctuates around $2,700 and is expected to grow.
1. Alaris™ Large-Volume Infusion Pumps
In spite of BD holding over 50% of the large volume pump market in 2019, the sales of Alaris™ infusion pumps could decline significantly. In February 2020, the FDA issued a Class I recall on all Alaris™ pumps in the US, which is expected to cause BD to lose market share to other competitors mentioned below.
2. Spectrum IQ Large Volume Infusion Pump
When compared with Alaris™, Baxter's device allows for a smaller number of channels, has no syringe delivery option, and has smaller battery life.
3. SIGMA Spectrum Version 8 Infusion Pump
Unlike Spectrum IQ from Baxter, the SIGMA infusion pump has no auto programming option which allows for a longer battery life of around 8 hours (3 hours more when compared to Spectrum IQ).
US Infusion Pump Market Forecast
In general, one of the fastest-growing areas in the infusion pump market in 2019 is the alternate care market. As more and more patients are being transferred to alternate care sites, these facilities have needed to purchase more and more infusion pumps.
Register to receive a free Infusion Therapy Market Report Suite for the US 2020-2026 synopsis
Overall, the IV pump market is expected to grow despite a continuous decline in the number of hospital beds year over year. The latest market study by iData Research indicates that the US Infusion Pump market is expected to experience moderate growth and reach $1,293 million in 2026.