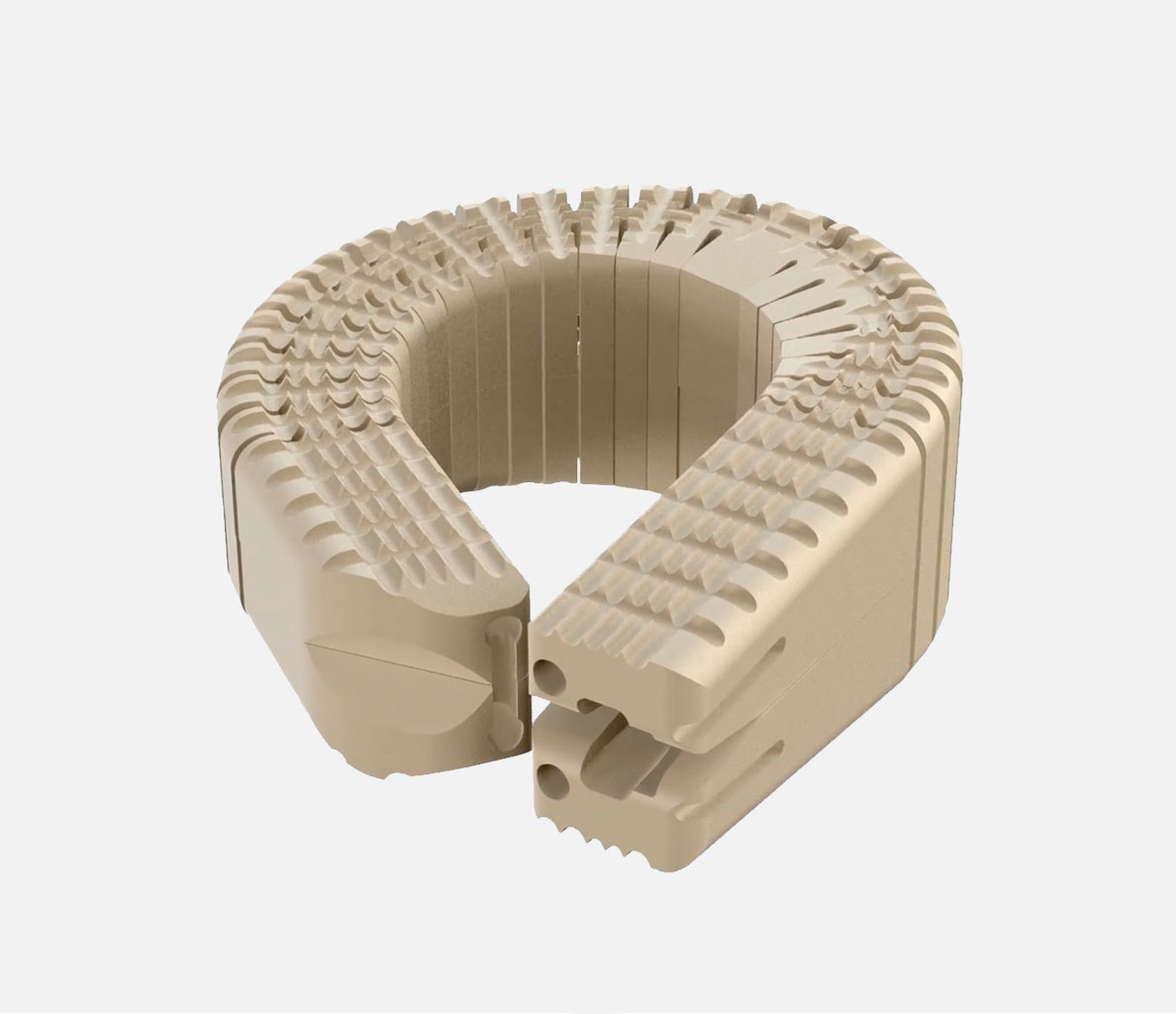 Register to receive a free Global Minimally Invasive Spine Surgery Market Analysis, Size and Trends Report synopsis and brochure.
Earlier in June 2019, Benvenue Medical received FDA clearance for its Luna XD minimally invasive interbody device. The Luna XD treats patients with symptomatic degenerative disc disease (DDD) by combining anterior lumbar interbody fusions (ALIF) in conjunction with a minimally invasive controlled posterior approach to deliver fusion, strength and stability in the anterior column.
After 12 months post-lumbar fusion surgery, Benvenue Medical has shown clinical result demonstrating improved relief of leg and back pain from the Luna product. Furthermore, the minimally invasive interbody device also lowered Oswestry Disability Index (ODI) scores. 47 MIS Transforaminal Lumbar Interbody Fusion (TLIF) patients showed maintained or improved lordosis with parallel cages and the Luna lordotic. There was also a fusion rate of 95%, as well as back pain and leg pain reduction for both cages.
An industry analysis conducted by iData Research found that he biggest limiting factor for the MIS device market is the complexity of the procedures and the skill required to master them. In particular, percutaneous techniques and, to a lesser extent, retractor techniques, are considered by many to be significantly more difficult to master than traditional open surgical methods. Older generations of doctors and surgeons are especially reluctant to switch to MIS, as it takes a considerable time investment to master the procedure. While these innovations in the market brings promise to patient recovery, it is difficult to measure the success of these new products due to the advanced learning curve of these procedures.
CEO of Benvenue Medical Robert K. Weigle stated that "the results from this study confirm that our Luna interbody cage provides improved outcomes for patients with degenerative disc disease. We are thrilled to offer an interbody cage device that utilizes the smallest incision while providing the largest implant footprint designed to afford surgeons a large graft chamber to facilitate fusion success, maximum height restoration, optimized sagittal balance, and minimal subsidence with consistent deployment."
Richard G. Fessler, M.D., Ph.D. of Rush University, recently presented the data from the study at the Innovative Technology Presentations event at the North American Spine Society's 34th Annual Meeting.
For Further Information
To get in an in-depth market overview and to see an extensive portfolio of innovations in technology, please read iData Research's' Global Minimally Invasive Spine Surgery Market Analysis, Size and Trends Report