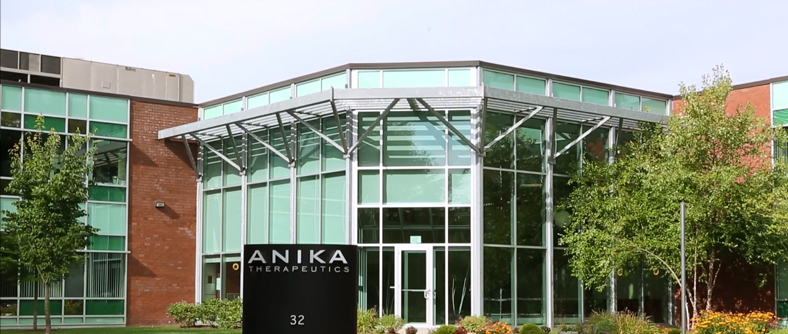 Anika Therapeutics, Inc. announced that the WristMotion Total Arthroplasty System received 510(k) clearance from the U.S. Food and Drug Administration. The WristMotion System is used in procedures to replace painful wrist joints due to rheumatoid arthritis, osteoarthritis, or post-traumatic arthritis, allowing a patient to maintain native biomechanics. This replacement implant is an entirely new approach to wrist arthroplasty. Previously surgeons would attempt to reconstruct the native wrist anatomy with hardware intensive systems, whereas the WristMotion® improves upon the existing motion and preserves native anatomy.
"All too often, painful wrists caused by arthritis or trauma are treated by fusing the joint. We want to provide alternatives to that outcome that preserve joint motion for the patient. We are delighted to receive clearance for this innovative wrist device as it is another step forward in our mission to provide motion preserving technologies. This is an underserved market and our solution is in response to demand from both orthopedic surgeons and patients for solutions that avoid fusion and preserve as much natural motion and anatomy as possible"

Cheryl R. Blanchard, Ph.D., President and Chief Executive Officer of Anika
Arthritis Treatment Options
Previously there has been a lack of reliable alternatives for treatment of wrist arthritis aside from wrist fusions. However, fusion results in a loss of motion in the wrist and can pose as a greater challenge for patients in the long term. While wrist fusions alleviate the initial pain , the procedure can be quite life-changing, often in ways that patients hadn't originally anticipated.
In contrast, the WristMotion Total Arthroplasty System is a modular joint restoration system that replaces both the radial and carpal portions of the joint. The design philosophy for the system was to preserve the complex kinematics of the joint, often referred to as the 'dart throwers' motion. Patients can maintain a greater range of motion in their wrist post-op and have both flexion/extension and radial/ulnar deviations. The procedure can be performed as a hemi or total arthroplasty to treat all stages of wrist arthritis.
Based on the Anatomic and Kinematic Analysis of the New Total Wrist Arthroplasty (TWA) Design performed by the Journal of Wrist Surgery, there were no statistically significant changes in flexion, extension, radial deviation, the extension/radial deviation component of the dart thrower motion, or the circumduction range of motion. In other words, this study shows that new TWA systems can result in a stable, functional wrist.
Wrist Replacement Market
• Wrist Fusion unit sales were 11x higher than the Wrist Replacement unit sales in 2019
• By 2025, Wrist Fusion unit sales are projected to grow by 7%
• Wrist Replacement unit sales are projected to increase by 2.2% by 2025
• In 2019, Wrist Replacement average selling price was 6x higher than the Wrist Fusion average selling price
In 2019, the wrist replacement market reached $5.7 million and is expected to grow at approximately a 4% rate over the forecast period. The market's growth is primarily driven by its high ASP, while the slight increase in unit sales reflects a steady, but small demand for wrist replacements. With the WristMotion® system entering the market this could become a more reliable option and drive more sales within the market.
A competing technique to treat wrist arthritis is wrist fusion. In 2019, the wrist fusion market was valued at $10.8 million, with significant growth expected in the coming years. The wrist fusion market is the most rapidly growing segment in the hand and wrist device market.
Previously, wrist fusions were greatly preferred and many surgeons didn't learn to perform wrist replacements.The lack of reliable alternatives for treatment of wrist arthritis in the form of arthroplasty devices was keeping wrist fusions one of the dominant treatments in the market. However, surgeon preferences are expected to change as new and more advanced technologies emerge on the market.
U.S. Small Bone and Joint Market Forecast
The total small bone and joint device market is maturing. Its continuing growth is slowing down, due to increasing product diversity and competition, price deterioration and regulatory and financial barriers to enter the market.
Register to receive a free U.S. Market Report Suite for Small Bone and Joint Devices 2019 – 2025 synopsis
However, the emergence of new and better technologies, such as Anika's WristMotion System, continue to provide opportunities for market growth within the US market. Overall, the U.S. small bone and joint orthopedic device market was valued at $2.6 billion in 2019. The market size is expected to increase at a CAGR of 5.9% to reach nearly $3.8 billion by 2025.