Aerin Medical Wins FDA Approval for Nonsurgical Chronic Rhinitis Procedure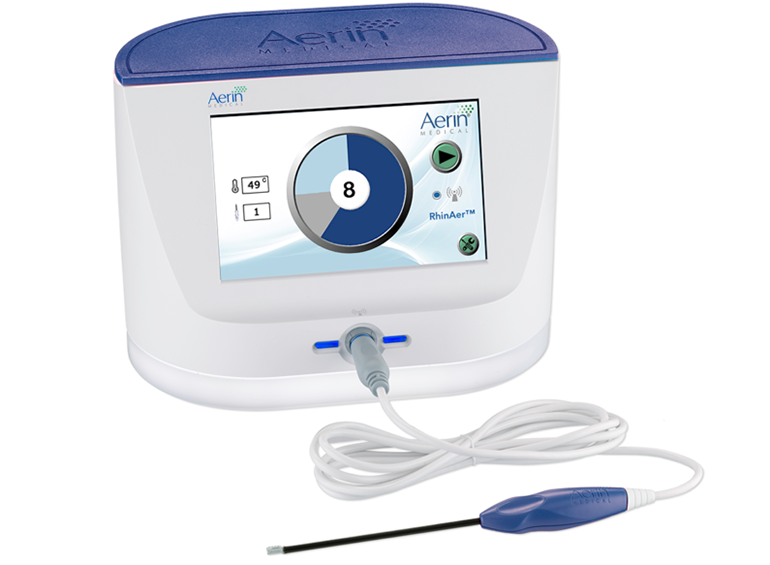 Aerin Medical, a company that develops in minimally invasive, nonsurgical treatments for chronic nasal airway conditions, announces FDA clearance for the RhinAer™ Stylus designed to treat chronic rhinitis.
According to the company's press release, over 30 million Americans suffer from nonallergic rhinitis. Symptoms can vary from a runny nose and congestion to post-nasal drip and chronic cough. Quality of sleep can be severely impacted by allergic or nonallergic rhinitis, contributing to fatigue, decreased productivity, impaired learning and memory, depression and causing obstructive sleep apnea (OSA)*.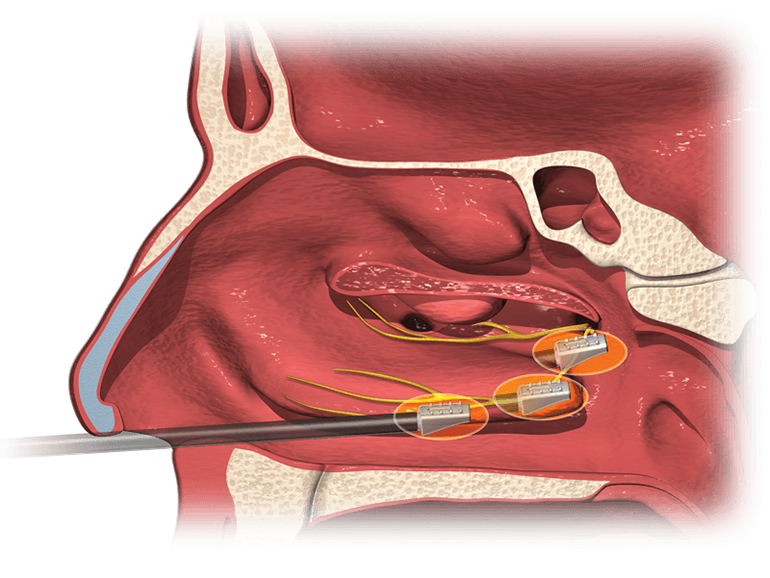 The RhinAer procedure is a nonsurgical solution for chronic rhinitis that can be performed at an ENT specialist's office under local anesthetic with minimal discomfort. The stylus, partnered with Aerien™ System's temperature-controlled radiofrequency (RF) technology is designed to disrupt the posterior nasal nerve (PNN) that triggers rhinitis while preserving to surrounding tissue.
The procedure provides lasting relief of symptoms in order to improve the overall quality of life. Clinical study results showed improved symptoms in 96% of patients by 61% after six months.
"Chronic rhinitis can significantly affect quality of life and impact daily activities. The RhinAer procedure's compelling clinical results, including its high responder rate, clean side effect profile and tolerability, make it a highly attractive option for my patients. "

– Adil A. Fatakia, M.D., rhinologist at West Jefferson Medical Center
Via: Aerin Medical
ENT Device Market
Recently, there has been a trend in the U.S where procedures are being more commonly performed in office settings. The increase in office procedures has led to an increase in the number of units sold, as physicians need to purchase the equipment required to perform the procedures. This trend towards office procedures is driving the overall ENT endoscopic and bronchoscopic device market.
In 2018, nose-related procedures represented over half of the total ENT procedures performed. The large percentage of nose procedures is largely related to chronic sinusitis treatment. Rhinitis can lead to sinusitis, blocking the sinuses and allowing fluid to collect in the sinuses.
Increasingly, companies are searching for less invasive, non-surgical methods for treating ENT procedures. One type of device that has become highly popular is balloon sinus dilation (BSD). Similar to Aerin Medical's ENT devices for nasal congestion, BSD procedure can be completed in-office, surgery-free, via BSD devices. As the desire for non-surgical procedures increases, additional minimally invasive ENT procedures are expected to continue to be developed.
In 2018, the ENT devices market including ENT endoscopes and bronchoscopes was valued at nearly $1.3 billion. The market value is anticipated to increase
To read more on the ENT devices market, please refer to iData Research's 2019 report ENT Devices Market Analysis, Size, Trends | United States | 2019-2025 | MedSuite featuring interviews, procedural volumes, and forecasts up to 2025.