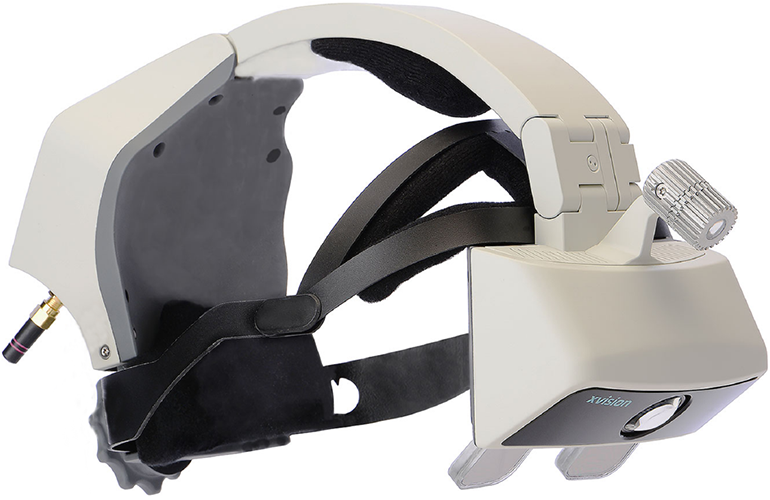 Augmedics as announced that is has gained FDA 510(k) clearance for XVision Spine in the U.S. XVision Spine is an augmented reality (AR) surgical guidance system that helps surgeons better visualize the patient's spinal anatomy.
XVision projects critical navigation data onto the surgeon's retina, enabling the surgeon to focus solely on the patient without having to look away and refer to other screens throughout the procedure. XVision provides the surgeon with the real-time position and trajectory of surgical tools, implants, and CT data, allowing surgeons to have "x-ray vision".
In a study performed at Rush University Medical Center in Chicago, XVision was found to enhance the surgeon's accuracy to an impressive 98.9%. In regards to the study, Dr. Frank Philips, Professor of Orthopaedic Surgery at Rush stated:
"The efficiency and accuracy this augmented reality technology enables in placing spinal implants without looking away from the surgical field – as well as the ability to 'see the spine' through the skin in minimally invasive procedures – differentiates the XVision from conventional spinal navigation platforms."
In iData's most recent report on the Surgical Robotics and Navigation Market, the U.S. market was estimated to be valued at $3.2 billion in 2018. It is expected to grow to $7.6 billion by 2025.
According to the report, hospitals are looking to move further towards minimizing invasive surgical procedures. Products such as Intuitive Surgical's da Vinci SP Surgical System, which allow surgeons to perform spinal surgeries with a single incision, ZimmerBiomet's ROSA ONE Spine System, combining robotics and navigation with real-time patient 'dynamic-tracking', and Augmedics' XVision allow spinal surgeries be performed using minimally invasive approaches, reducing the risk of overall complications and recovery time for patients.
For Further Information
To get in an in-depth global (20 countries) market analysis which includes in-depth interviews and procedural volumes, check out iData Research's' 4,221 page study titled the  Surgical Robotics and Navigation Market Analysis, Size, Trends | Global | 2019-2025 | MedSuite