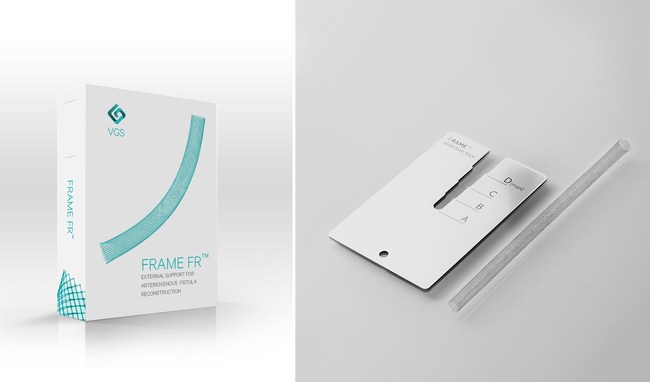 Register to receive a free U.S. Market Report Suite for Peripheral Vascular Devices – MedSuite report synopsis and brochure
Vascular Graft Solutions Ltd. announced that it has received CE Mark approval for the Frame FR, a new solution for the repair and stabilization of high flow and aneurysmal arteriovenous fistulas in hemodialysis patients.
"We are excited to launch the FRAME FR platform, a holistic solution for repair, stabilization and prevention of recurrent vascular access disease" said Dr. Eyal Orion, founder and CEO of VGS. "In the past 10 years, we have become a global leader in developing and commercializing external supports for prevention of vein graft disease in coronary and peripheral bypass. After extensive pre-clinical and clinical research, we are glad to expand our solutions to hemodialysis patients and hope to address one of the leading causes of morbidity and mortality in these patients – the toxic effect of the vascular access on the heart. Our solution reduces and maintains the flow within normal range and has potential to minimize venous remodeling and mitigate intimal hyperplasia as shown in different pre-clinical and clinical settings studying external support of vein grafts".
Vascular Graft Solutions presented clinical data using the Frame FR system in April at the Vascular Access Society meeting. The system showed stable flow reduction and flow rates were reduced post operation in all patients who had an average reduction of 69% to normal flow. All patients reported relief in their cardiopulmonary symptoms.
For Further Information
More on the peripheral vascular market in the U.S. can be found in a report series published by iData Research entitled the U.S. Market Report Suite for Peripheral Vascular Devices.