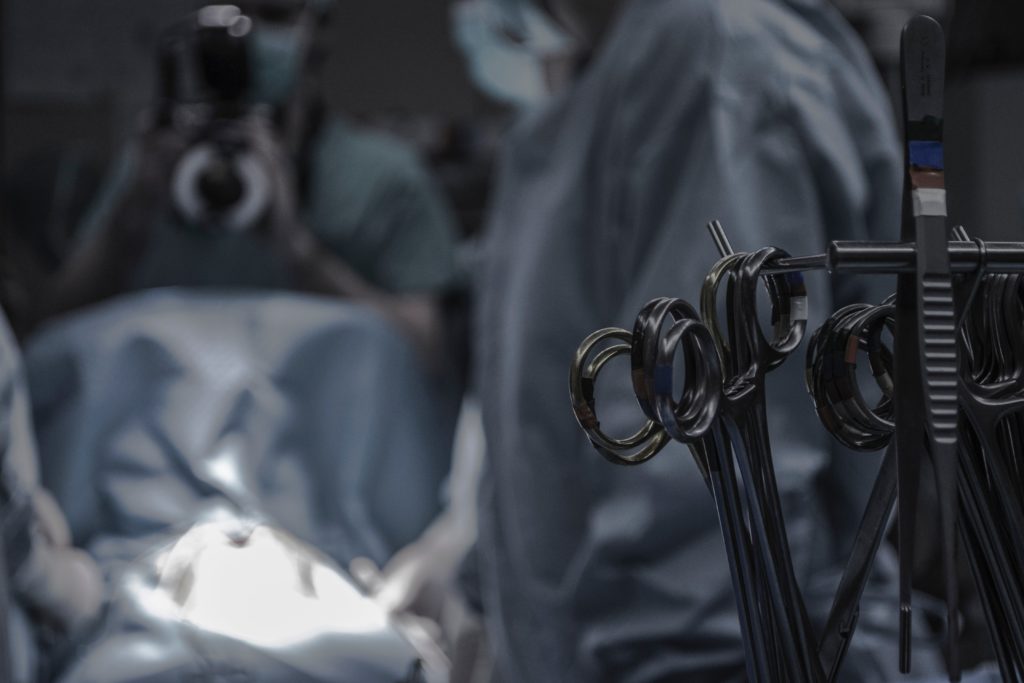 Based on the latest market study by iData Research, there are over 1 million hernia repair surgeries performed every year in the United States. A hernia is a condition in which part of the intestine bulges through a weak area in the abdominal muscles, so hernia repair involves repositioning this intestine back into the body cavity. The surgery is currently the only treatment for a hernia, and repairs can be done with open repair or laparoscopic techniques.
The overall U.S. hernia repair market is expected to grow by approximately 8% year after year until 2026. However, this growth trajectory might be affected by a variety of factors.
Factors Affecting the Growth of Hernia Repair Market
Rapidly Changing Demographics
The most prominent market driver for hernia repair surgeries is the demographic changes in the U.S. The number of obese and elderly people is expected to increase relative to the overall U.S. population growth. The percentage of the U.S. population that is overweight or obese is expected to grow from 54% in 2000 to 64% in 2025. Furthermore, the percentage of the U.S. population that is older than 65 will rise from 17% in 2020 to 21% in 2030, reaching 74 million.

The rising demand for hernia repair is intimately linked to the growing elderly and obese populations, as individuals from these groups are at a high risk of developing a hernia during surgical procedures. Thus, the number of hernia repair surgeries is expected to be positively impacted as a result of these demographic changes.
Poor Reputation of Synthetic Meshes
Synthetics have traditionally been the top choice for hernia repair. However, past FDA public warnings and announcements of complications associated with the use of these hernia meshes have slightly affected surgeons' opinions on their use.
Current evidence suggests that certain synthetic hernia meshes have been related to specific complications following hernia repair. These complications include chronic foreign body response, intestinal fistula, erosion of the mesh into viscera, mesh shrinkage or migration, and a higher risk of infection.
Surgeons still predominantly use synthetics for hernia surgeries, but their attention has been shifting towards alternative devices. Biological products derived from human (allografts) or non-human (xenografts) sources have become popular choices for surgeons as favorable clinical data expands supporting their use in hernia repair.
It is likely that the number of hernia repair surgeries performed will not be negatively affected by this trend. However, as the usage of synthetic meshes decreases, and physicians seek out alternative biological solutions, the level of innovation within the US hernia repair market is expected to go up, positively impacting the overall market.
COVID19 Procedure Cancellations
The American College of Surgeons (ACS) made a number of recommendations regarding surgical procedures during COVID-19. It stated that healthcare facilities should carefully review all scheduled elective procedures with the goal to postpone or cancel the majority of electively scheduled operations, endoscopies, or other invasive procedures until the curve is flattened. As of June 2020, more than 28 million elective surgeries worldwide have been canceled as a result of the COVID-19.
Based on the preliminary analysis by iData Research, approximately 73% of all elective procedures were canceled during a 12-week period of peak disruption caused by COVID19. Hernia repair falls under this category as it has been classified as an 'Elective (Essential)' surgery. Since the announcement, the majority of hernia repair surgeries have since been canceled or rescheduled to be performed in outpatient facilities.
While most countries seem to have flattened the curve sufficient to restart elective surgical procedures, the U.S. has been lagging behind. In the US market, it is expected that the hernia repair surgeries won't return to their pre-COVID19 volumes until early- to mid-2021. Even though some elective procedures are already being resumed, the number of procedures performed a day is still going to be very limited due to the new safety standards put into place.
Conclusion
According to the recent analysis of the Soft Tissue Repair market, there are many different factors that are influencing the U.S. hernia surgery market.
The changing demographic population, increasing number of procedures, and the implementation of newer products into the market will drive the market over the next few years. However, the COVID-19 global pandemic could have long-term disruptive effects on hernia surgical care stretching to 2021.
For Further Information
This recent development presents some implications for the future of the hernia repair market. iData Research's Soft Tissue Repair Market Report | United States | 2020-2026 | MedSuite report contains a detailed market analysis, including procedural volumes and a competitive overview. Feel free to request your complimentary research summary!