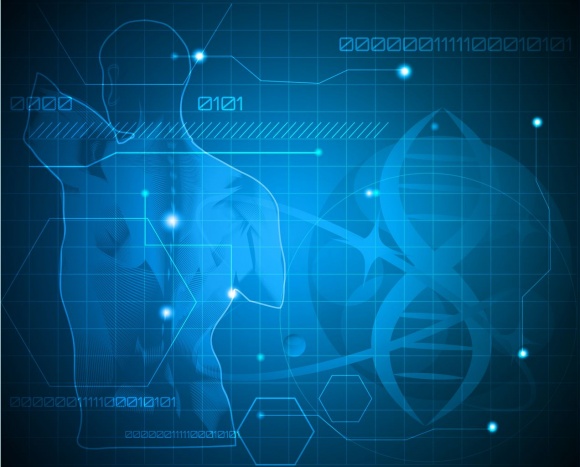 In 2017, the total spine market in the United States (U.S.) was valued at over $7.7 billion USD. Of the many segments that make up this market, the minimally invasive spinal implants (MIS) segment is among the fastest-growing. It is interesting to note that the list of the top 3 competitors in the overall market coincides with that of the MIS market, albeit in different orders.
The top 3 competitors (by market share) in the U.S. spine market are Medtronic, DePuy Synthes and NuVasive.
Medtronic
Medtronic leads the U.S. spine market with nearly one-third of the total market share. The company consistently places within the top three competitors of the spinal implant market in which it actively competes. This includes the markets for cervical fixation, thoracolumbar fixation, interbody devices, motion preservation devices, vertebral compression fracture (VCF), surgery instrumentation, as well as MIS implants.
Medtronic gained the lead in both the VCF and motion preservation markets upon their acquisition of Kyphon in 2007. Medtronic's strong position in the VCF market can be attributed to Kyphon's former monopoly of the percutaneous vertebral augmentation market with their kyphoplasty product. However, Medtronic has lost significant shares in recent years to DePuy Synthes due to the success of their two artificial discs, which are now actually owned by Centinel Spine.
Medtronic's leading position in the market will be continually challenged as new competitors in individual markets gradually erode the company's share of the total market.
DePuy Synthes
DePuy Synthes closely competes with Medtronic as the second-leading competitor in the total spine market.
DePuy Synthes was founded in 1895 by a chemist and pharmaceutical salesman named Revra DePuy in Warsaw, Indiana. The company started as DePuy Manufacturing Company, a manufacturer of customized fiber splints. In 1998, Johnson & Johnson acquired DePuy and later, in 2012, Johnson & Johnson acquired Synthes, Inc., and combined those companies to create DePuy Synthes, one of the world's largest orthopaedic and neurological businesses. The immensely successful merger allowed the organization to…
This article was originally published on Spine Universe
To read more please visit https://www.spineuniverse.com/professional/news/top-3-device-manufacturers-u-s-spine-market.
About iData Research
iData Research (www.idataresearch.com) is an international market research and consulting firm, dedicated to providing the best in business intelligence for the medical device industry. Our research empowers our clients by providing them with the necessary tools to achieve their goals and do it right the first time. iData covers research in: Spinal Implants and VCF, Spinal MIS, Orthopedic Soft Tissue Repair and Regeneration, Orthopedic Trauma, Large & Small Joints, Laparoscopy, Urology, Gynecology, Endoscopy, Dental Operatory Equipment, Dental Material, Dental Lasers, Dental Prosthetics, Dental CAD/CAM, Dental Bone Graft Substitutes, Ultrasound, X-Ray Imaging, Diagnostic Imaging, Oncology, Ophthalmics, Vascular Access, Interventional Cardiology, Cardiac Surgery, Cardiac Rhythm Management, Electrophysiology, Operating Room Equipment, Surgical Microscopes, Robotics and Surgical Navigation, Anesthesiology, Wound Management and more.
We have built a reputation and earned our clients' trust based on consistent and uniquely intelligent research that allows our customers to make confident decisions and impact their businesses. A combination of market expertise and over a decade of experience has resulted in a deep understanding of the medical device industry that has inspired innovation and propelled our clients to success.