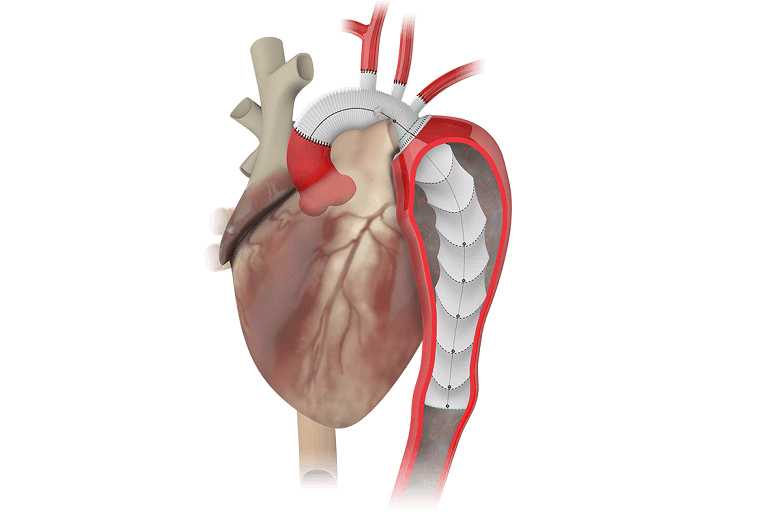 Terumo Aortic, a company that focuses exclusively on producing devices regarding aorta, has developed the Thoraflex Hybrid to aid patients who have suffered from a thoracic aortic aneurysm, or a tear in the aortic vessel wall. These conditions are often fatal, and have low survival rates, even when patients receive prompt medical care. The device is comprised of a gelatin-covered woven polyester graft and a Nitinol self-expanding stent graft.
The FDA has deemed that this device provides a more effective treatment of a life-threatening condition than current options, and for this reason, the FDA has given the Thoraflex Hybrid breakthrough device designation. This allows the device to be fast-tracked in its assessment and review, in the hopes that healthcare providers can have access to the device for use in these critical circumstances sooner.
Joseph Coselli, MD, the principal investigator for the Thoraflex Hybrid device, stated that "This breakthrough designation from the FDA will allow US physicians to treat patients who may be at great risk of rupture with a device that brings the primary benefit of requiring a single-stage procedure instead of the conventional treatment involving two procedures thus lowering the risk of patient mortality and potentially reducing overall operating time and hospital costs."
John Canning, the CTO of Terumo Aortic, also stated that "The announcement from the FDA is very encouraging and we look forward to closing collaboration with the FDA to advance treatment options for patients suffering from this deadly disease."
Via: Terumo Aortic
Interventional Cardiology Device Market
The U.S. interventional cardiology device market was valued at $2.87 billion in 2017. This is expected to increase at a CAGR of 1% by 2024, primarily driven by increasing procedure volume, and the growth of specialized devices, such as the Thoraflex Hybrid from Terumo Aortic. To read more on the interventional cardiology market, including interviews, procedural volumes, and forecasts, refer to iData Research's report page on Cardiovascular Markets or request a free sample of our latest report Interventional Cardiology Market Analysis, Size, Trends | Global | 2018-2024 | MedSuite.
CMS Recommends Reopening Healthcare in Areas of Low COVID-19 Cases CMS Recommends Reopening Healthcare in Areas of Low COVID-19 Cases