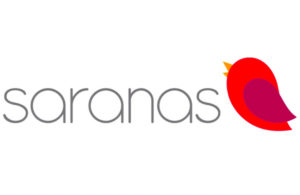 Register to receive a free Vascular Access Devices and Accessories Market Report Suite for US  synopsis and brochure
Saranas, a developer of internal bleeding medical devices, has announced that the U.S. Food and Drug Administration (FDA) has granted de novo designation to their Early Bird endovascular bleed monitoring system.
Initially invented at the Texas Heart Institute, the Early Bird device comprises a vascular access sheath with integrated sensors, allowing it to detect and monitor blood vessel bleeds if they become torn or injured during endovascular procedures, such as large-bore hemodynamic support device placement, transcatheter aortic valve replacement, or other complex interventions where the femoral vein or artery is used as a gateway for vascular access.
The National Inpatient Sample Database investigated the topic with a study of over 17,000 large-bore transcatheter interventions revealing that one in five patients were subject to a bleed complication. Additionally, a 2017 article in the Journal of the American Medical Association reported that procedural bleeding after large-bore catheter interventions resulted in a tripled mortality rate, a doubled length of hospital stay, and a 60% increase in overall healthcare costs.
"Gaining FDA approval for the Early Bird is a significant milestone for Saranas as it demonstrates our continued commitment to address an unmet need for real-time detection and monitoring of endovascular bleed complications," said company president and CEO Zaffer Syed in a prepared statement. "As the first and only device on the market for early bleed detection, we have the potential to significantly reduce bleeding complications and related healthcare costs, while improving clinical outcomes in patients undergoing endovascular procedures."
Saranas claims that the Early Bird was able to detect internal bleeds in an animal study for the device's effectiveness with 100% sensitivity and 100% specificity. The device is currently being piloted in several centers to evaluate its ability to increase patient safety, and Saranas plans a limited commercial launch of the device in the United States.
"Bleeding remains an Achilles' heel of advancing minimally-invasive, catheter-based procedures," said Dimitrios Karmpaliotis, M.D., director of chronic total occlusions, complex and high-risk angioplasty at Columbia University Medical Center, in the statement. "The Early Bird will play a key role in making these procedures safer in the future by providing physicians bleed monitoring in real-time."
For Further Information
More on the vascular access device market in the U.S. can be found in a series of reports published by iData Research, entitled the U.S. Market Report Suite for Vascular Access Devices and Accessories 2018