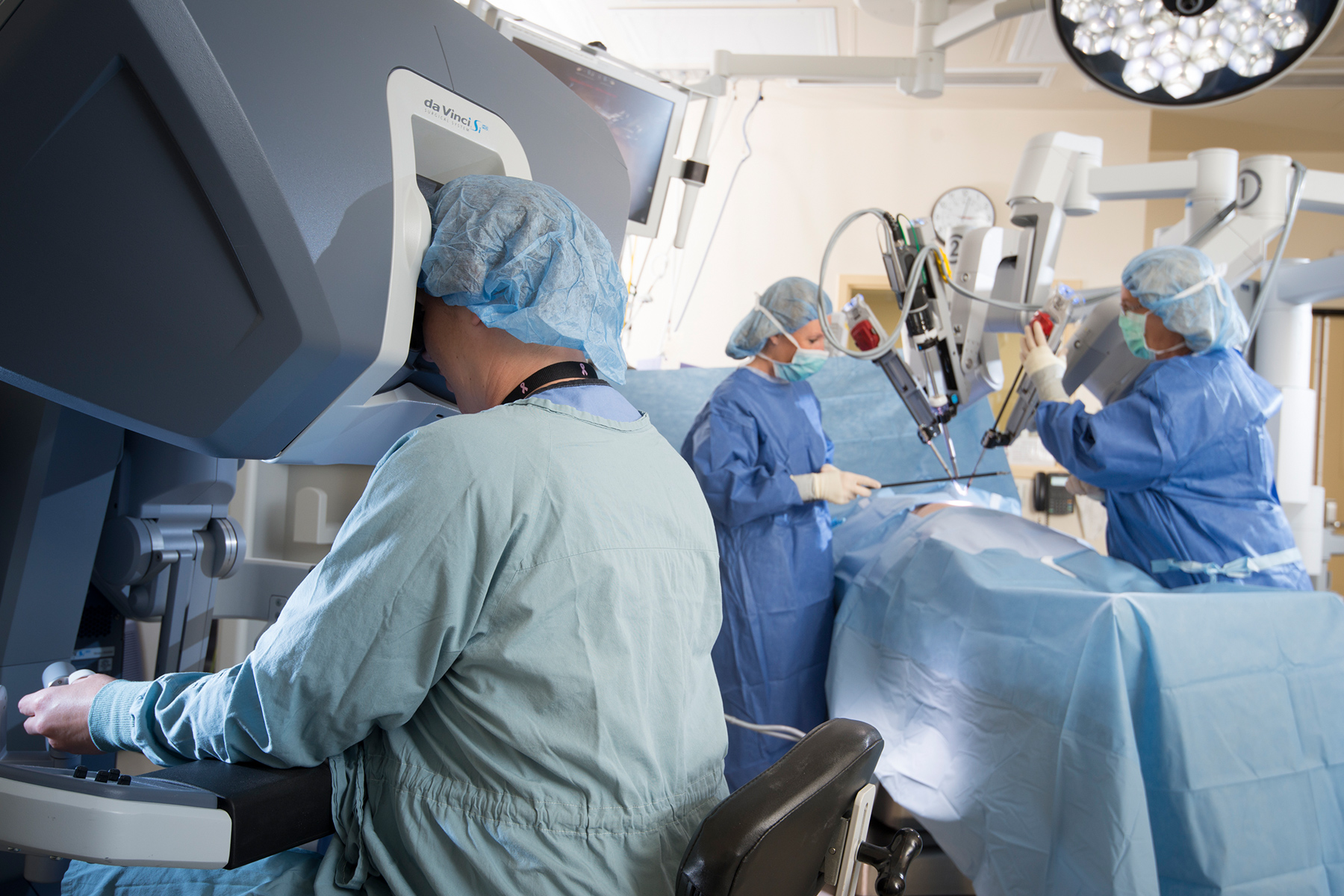 VANCOUVER, British Columbia–(BUSINESS WIRE)–Could your next surgery be done by a robot? With procedure volumes rising, there's a good chance that this will be the case. Mirroring the quick-paced nature of new technological innovations, the surgical robotics market has experienced significant prosperity recently, which is expected to continue through 2025. Currently valued at over $3 billion, this market is expected to surpass $7 billion by 2025.
"Capturing nearly 80% of the total U.S. market value, robotic laparoscopic platforms that target minimally invasive procedures have long held a dominant role in the overall market," says Kamran Zamanian, President and CEO of iData Research. "The sale of limited use accessories in this segment is providing the most fuel to this segment's growth, with an overall growth rate of above 11%."
As patients increasingly prefer minimally invasive procedures for their lowered risk rates and quicker recovery times, robotic systems will increasingly be adopted and maintained to satiate this demand. Additionally, the clinical benefits of MIS robotic procedures provide benefits for institutions as well, as minimized recovery times lead to lowered overall costs. As such, the surgical robotics market is expected to continue growing at an impressive rate of 13% over the forecast period.
The increased popularity of minimally invasive procedures has had a significant effect on the spinal surgery market, where patients and surgeons have demonstrated a strong preference for treatments with minimal recovery time and risk. As such, minimally invasive spinal procedures that can be performed with robotic surgery platforms have had the greatest prosperity of all. While this segment does not account for the majority of the market, it exhibits the highest overall growth rate, at over 25%. Moreover, this market is driven by the system services and maintenance revenue for its platforms, which have been growing at an astounding CAGR of just under 40%.
The overall robotic surgery market is being dominated by Intuitive Surgical thanks to their da Vinci® family of systems. Their success is mainly fueled by revenue from procedures and service and maintenance fees. Stryker is also one of the prominent robotic surgery competitors in this market, due to their acquisition of MAKO Surgical Corp for $1.65 billion in 2013. Additionally, Accuray partnered with KUKA AG, an industrial robotics manufacturer, to develop their CyberKnife® robotic radiosurgery platform.
Further Information
To browse all of our research on the surgical robotics market, visit https://idataresearch.com/product-category/video-hi-tech-navigation-robotics/robotics-and-navigation/. Reports include a detailed analysis with forecasted market values, unit sales, average selling prices, market shares, procedure volumes and much more.
About iData
iData Research is an international consulting and market research firm dedicated to empowering confident strategic decisions within the medical device, dental, and pharmaceutical industries.