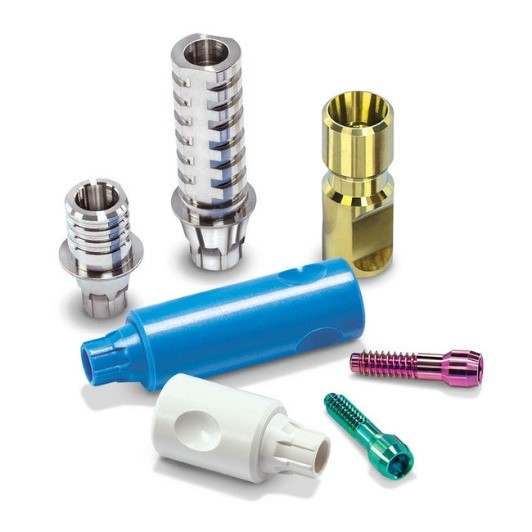 Register to receive a free Global Dental Implants Market Analysis, Size, and Trends Report synopsis and brochure.
With a portfolio totaling 22 major implant systems, Glidewell Dental looks to provide more affordable dental care for patients. The dental lab and device manufacturer have expanded its line of Inclusive prosthetic components, making them available for use with the ASTRA TECH Implant System. This new development is an example of Glidewell Dental's array of
FDA-cleared implant components that work with third-party implant systems like the ASTRA TECH Implant System.
iData Research's in-depth analysis has discovered that the drive towards commoditization has limited the market for dental implants. While premium implant companies control a large portion of the market, more affordable value and discount options are on the rise. While Glidewell Dental's implant components will positively contribute to procedure volumes for clinicians, the lower average selling price (ASP) will limit the growth of the market.
"With the addition of ASTRA EV, Inclusive just got more inclusive. This expansion increases the number of dentists who can prescribe Inclusive Custom Abutments and screw-retained crowns to achieve optimal gingival contours and restoration esthetics," said Grant Bullis, vice president and general manager of manufacturing at Glidewell Dental. "By adding ASTRA EV to our Inclusive family of restorative solutions, we're able to produce premium restorations at a lower price for dentists who use this system."
Brian Volken, director of implant business development for Glidewell Dental has stated that they are
"very excited to continue the expansion of our Inclusive line of prosthetic components to cover more implant systems. In addition to driving down costs, we believe that the ability to purchase implant parts from a single source, with uniform pricing regardless of implant platform, simplifies the restorative process for everyone, from us here at Glidewell, to the dentists restoring implant cases, to our colleagues in the dental lab industry."
For Further Information
To get in an in-depth market overview, as well as insight through primary research and procedural volumes from 24 countries, please read iData Research's' 4503 page Global Dental Implants Market Analysis, Size, and Trends Report.