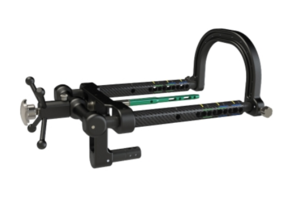 Register to receive a free Small Bone and Joint Orthopedic Devices Market Report Suite for US synopsis and brochure
Integra LifeSciences has announced the launch of the Integra Panta 2, developed with orthopedic leaders James Brodsky, MD, Christian Royer, MD, and Ari Kaz, MD. The Integra Panta 2 TTC Arthodesis Nail System is indicated for tibio-talo-calceneal (TTC) ankle fusion resulting from severe arthritis and offers new discoveries in instrumentation and implants for successful TTC fusion.
"The Panta 2 System is designed to achieve bone healing through appropriate bone fixation and bone compression," said Dr. James Brodsky of the Baylor University Medical Center, Dallas, and the primary design surgeon of the system. "In my recent use of the new Panta 2 System, it was successful in placing the ankle in the optimal position for healing due to the simplicity, power, and compression of the product."
Bone-to-bone contact via compression is integral for the long-term success of TTC fusion, a reconstructive ankle procedure for complex deformities and severe arthritis. As such, the Panta 2 boasts a new carbon fiber targeting and compressing, offering surgeons a clear intraoperative view of the Panta 2 Nail for optimal positioning and bone contact confirmation. The Panta 2 system is designed with up to 12mm of compression in order to accommodate for patients of varying anatomy.
Orthopedic research published by iData Research for small joints finds that ankle fusion procedure numbers in the United States are climbing steadily. The ankle fusion total market value is also growing, driven by an increased confidence in long-term operation success and an increase of diabetes rates, which can lead to complications requiring foot or ankle surgery.
Integra LifeSciences is dedicated to offering orthopedic surgeons a full continuum-of-care for patients with advanced ankle arthritis," said Robert T. Davis, Jr., corporate vice president and president, Orthopedic and Tissue Technologies. "The launch of the Panta 2 System is a result of our passion and focus to advance our technologies and improve the quality of life for patients' post-surgery."
For Further Information
More on the small bone and joint orthopedic devices market in the U.S. can be found in a series of reports published by iData entitled the U.S. Market Report Suite for Small Bone and Joint Orthopedic Devices.