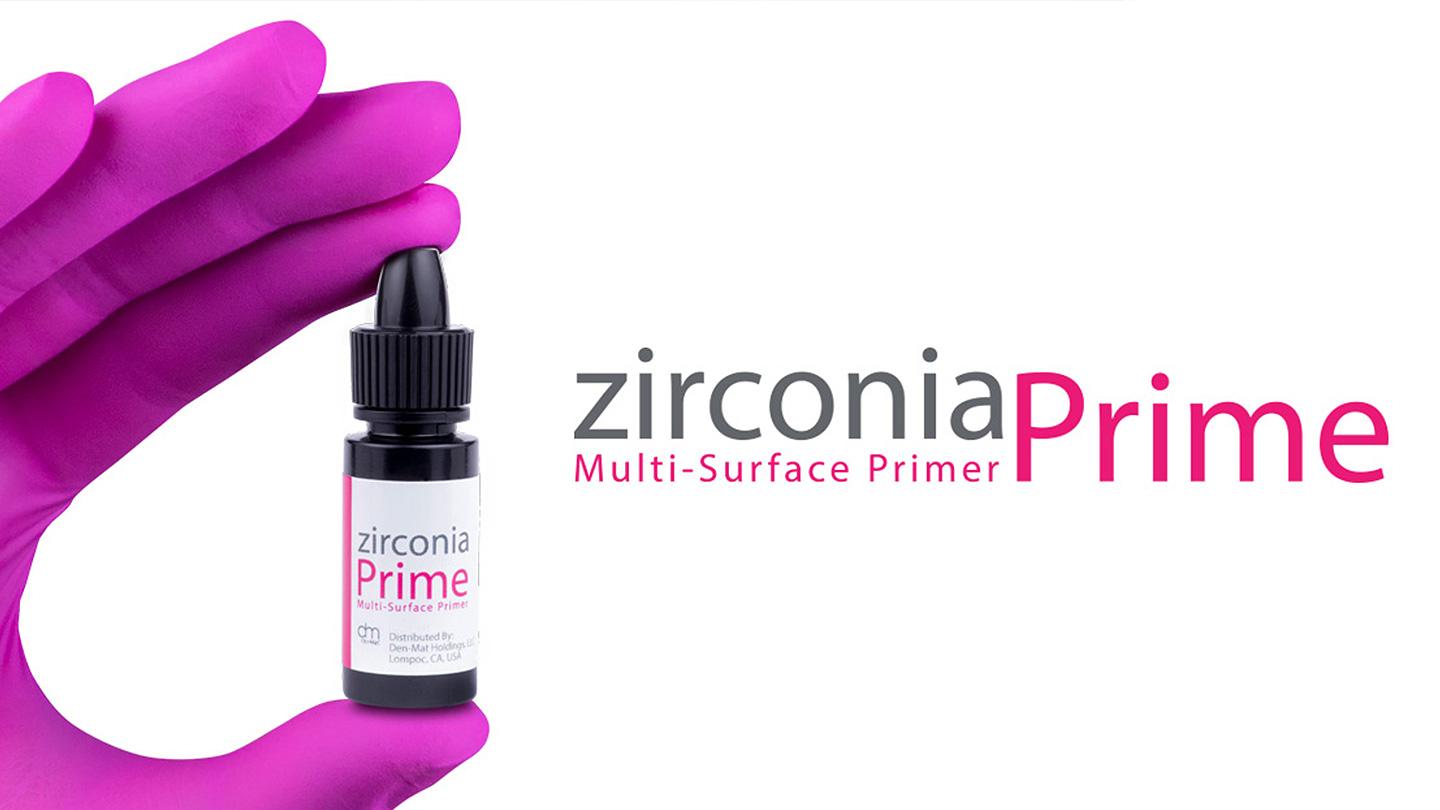 Zirconia Prime, a new restorative product from esthetic dentistry and advanced oral health solution provider DenMat (DenMat Holdings, LLC), has recently launched. This new multi-surface primer solution for zirconia, metal and alumina restorations increases the bond strength to cement up to 119% and 21% in metal through clinical study. The Zirconia Prime works with self-cure, light-cure, and dual-cure resin luting cements.
Register to receive a free Dental Materials Market Analysis, Size and Trends Report synopsis and brochure
According to iData Research's analysis of the permanent dental cement market, specifically the curing method for bonding, dual-curing has become the most common curing method due to its versatility. Dual-cure can be used in parts of the mouth that are unreachable by light due to its self-curing capabilities, and also in parts of the mouth that are suitable for light-curing. Dentists usually prefer to use dual-cure cements because they can first try to light-cure as much as possible, and then let the cement self-cure and set itself. The versatility of the Zirconia Primes curing method makes it very appealing to the market. It's combability to work with all types resin luting cements can expect to positively drive unit sales in the dental cement segment of the dental materials market.
"DenMat Lab has seen a steady increase in customer demand for our highly esthetic LumiZir® zirconia crowns," said David Casper, DenMat Chief Executive Officer. "With this growth, we are proud to offer a critical component to our crown cementation system, providing our customers with predictable results and ensuring their patients with long lasting restorations."
"Application of Zirconia Prime is a vital step for all my zirconia and metal indirect restoration cases," said Apolinar Madrigal, DDS. "It allows me to provide my patients with high-bond strength and longevity for their dental investment."
For Further Information
To get in an in-depth market overview, as well as insight through primary research and procedural volumes from 16 countries, please read iData Research's' 1337 page Dental Materials Market Analysis, Size and Trends Report.