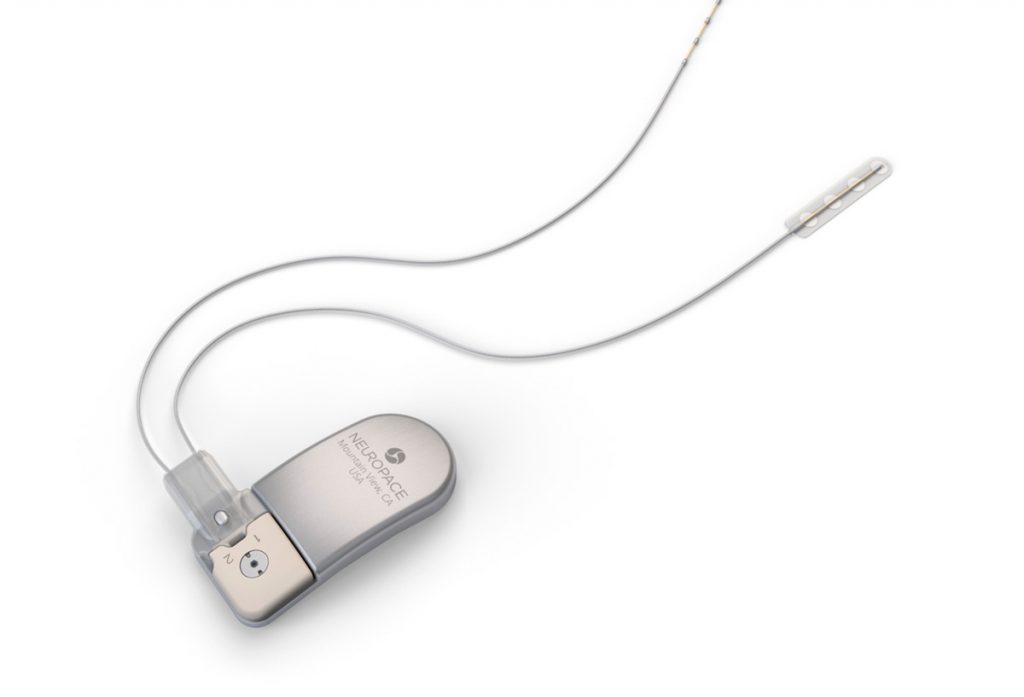 NeuroPace RNS System for Epilepsy Received FDA Approval for MRI Labeling
NeuroPace announced that its RNS® System has received FDA approval for MRI labeling, increasing number treatment options for approximately one million patients living with drug resistant focal epilepsy.
Similar to a pacemaker that responds to abnormal heart rhythms, the RNS® System is programmed to detect and respond in real-time to brain activity indicative of a seizure. A neurostimulator is implanted by a neurosurgeon under the scalp. Once unusual activity is identified, the neurostimulator sends brief pulses of electrical stimulation via tiny lead wires to the onset areas in the brain preventing the seizure at the source.
MRI scans are a common way to monitor brain abnormalities that cause seizures such as tuberous sclerosis, brain tumours or multiple sclerosis. Previously, patients with these conditions were unable to use the RNS® System as a treatment option and were limited to resective surgeries which can cause unwanted, cognitive side effects.
"MRI conditional labeling opens up valuable medical imaging possibilities for our patients treated with the model RNS-320 neurostimulator, who can now receive full-body 1.5T magnetic resonance imaging (MRI) scans under appropriate conditions. I'm pleased that we have removed a potential barrier to treatment and increased the number of patients who can benefit from this life-changing therapy. "

– Michael Favet, President and CEO of NeuroPace
Over the course of 9 years, clinical study results showed 28% of patients experienced seizure-free periods of over 6 months. In addition, 75% of patients using the RNS System reported significant seizure reduction which continued to improve over time. Users also noted improvements in overall quality of life including better cognitive function and increased physical and mental health.
Via: NeuroPace
Neuromodulation Device Market
Approximately 1 million people in the U.S. have drug-resistant epilepsy, leaving neuromodulation as the last recourse for these patients. VNS and DBS therapy are both indicated for epilepsy, with passively scheduled stimulation to help regulate brain activity. RNS therapy takes a more active approach to treating epilepsy and has become the second-fastest-growing neuromodulation segment, with only one competitor driving the market.
Neuromodulation devices are growing in popularity as technological innovations and clinical studies increase the number of indications this therapy can be applied to. The neuromodulation market makes up the largest and most lucrative segment of the overall neurological devices market and is poised for significant growth opportunities in the future as new companies enter.
As device batteries only last three to ten years, expect to see the neuromodulation market reinforced by the replacement market. Companies will strive to develop stimulators that offer improved efficiency, safety, lifetime, user friendliness and miniaturization.
Overall, the U.S. neurological device market, including neuromodulation, neurovascular and neurosurgical devices was valued at $4.8 billion in 2019. This is expected to increase at a CAGR of 6.9% to reach $7.6 billion by 2026 fueled by ageing demographics, neurological procedural growth and extensive technological advancements, especially in the neuromodulation and stroke treatment markets.
To read more, please refer to iData Research's 2019 report Neurological Devices Market Analysis | United States | MedSuite featuring interviews, procedural volumes, and forecasts up to 2026.