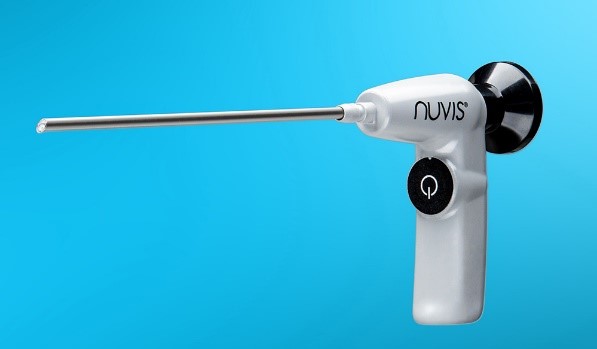 Irvine-based Integrated Endoscopy has begun global distribution of their FDA-cleared NUVIS single-use, HD, battery operated arthroscope. Their low-cost endoscope is the first offering of its kind in the market for arthroscopic surgeries in the United States. The unique selling point of the NUVIS single-use arthroscope is that it alleviates any issues related to safety and sterility when compared to reusable arthroscopes.
Register to receive a free Arthroscopy Market Analysis, Size and Trends Report synopsis and brochure.
The device uses the proprietary optical design from Integrated Endoscopy to produce HD visuals, while removing the need for a traditional lighting source and heat. Additionally, current video systems in the market are compatible with the NUVIS Arthroscope. In partnership with key hospitals and surgeons around the world, Integrated Endoscopy looks to undergo a global rollout of its product.
One key finding from iData Research is how digital technology has altered the market for arthroscopes by introducing smaller and improved instruments. HD cameras and monitors provide superior visualization, and companies with expertise in this technology have a greater competitive advantage. This has also emphasized the need for arthroscopes with updated optics to match the capabilities of the newest HD systems. The affordability of the NUVIS single-use arthroscope from Integrated Endoscopy, coupled with its ability to deliver HD visuals in a unique package, can drive growth in segment of the arthroscopic market.
"We're excited to be sharing our NUVIS technology with surgery thought leaders around the world," said Brad Sharp, Integrated Endoscopy's CEO. "The response has been overwhelmingly enthusiastic, and it's gratifying to be able to provide the international surgical community a technology we believe will be a superior, less expensive and safer new gold-standard in arthroscopic surgery. With NUVIS, we can provide surgeons with an out-of-the-box, battery-operated, single-use endoscope with high-definition image quality at a price point well below that of reusable scopes. Couple that with our patented, low temperature, embedded LED light source, and we believe we can significantly impact a global market opportunity that exceeds $4 billion."
Early global adopters are located in various centers in the United Kingdom, France, India, Australia and a number of locations in the United States.
For Further Information
To get in an in-depth U.S. market overview, as well as insight through primary research and procedural volumes, please read iData Research's' 601 page Arthroscopy Market Analysis, Size and Trends Report.