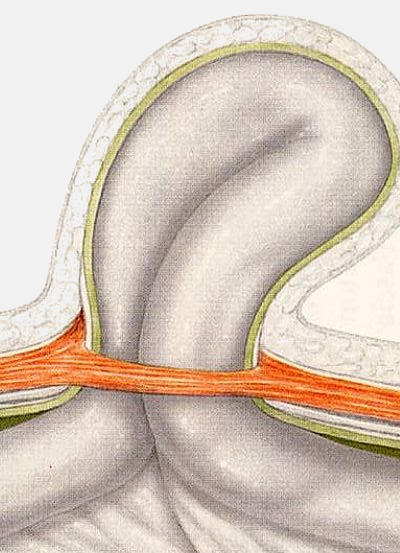 International medical market research and consulting firm, iData Research, has released their procedure volume analysis for one of the most commonly performed surgical procedures in the United States: hernia repair. There are many different types of hernias, including inguinal, umbilical, epigastric, Spigelian, femoral and diaphragmatic.
Spigelian, femoral and diaphragmatic hernias are much less common in the United States; for this reason, the report considers only inguinal and ventral hernias. Ventral hernia is an umbrella term for multiple types of hernia that occur on the ventral abdominal wall, including umbilical, incisional and epigastric hernias.
Research shows that there were over 1.08 million hernia operations performed in 2016, and this number is expected to grow at a compound annual rate of 3.9% to reach 1.4 million operations by 2023. The rising demand for hernia repair is intimately linked to the growing elderly and obese populations, as individuals from these groups are at a high risk of developing a hernia during surgical procedures. Hernia repair procedures can be performed using an open or laparoscopic approach.
According to the Shouldice Hernia Hospital, inguinal hernias are the most common in the United States, followed by umbilical hernias. Out of the approximately 1 million hernia repair procedures conducted in 2016, around 800,000 of those are the repair of inguinal hernias. However, while the prevalence of all types of hernia has been increasing in the United States, the frequency of inguinal hernias is decreasing and the frequency of ventral hernias is increasing.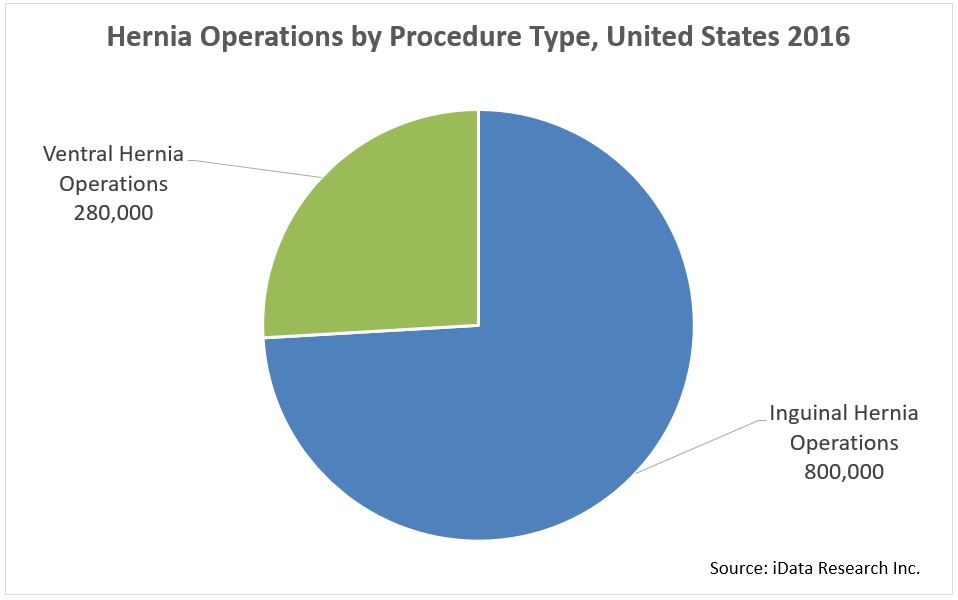 "Not only do all of the products used to repair ventral hernias cost more, compared to the products used to repair inguinal hernias, but the ongoing trend of biologic repair of ventral hernias has been gaining traction," says Jesse Spicer, Analyst Manager at iData Research.
Collectively, these factors will drive the overall hernia repair market powerfully as the use of higher-priced products increases. Unit sales volumes are also highly correlated with the incidence of ventral hernias, as surgery is essentially the only way to correct the abdominal bulge, which, if left unoperated, can eventually be fatal. As demand increases for ventral hernia repair devices through the rising number of ventral hernia procedures, strong growth will continue to be observed in the market.
More research on the hernia repair market can be found in the full report suite, titled the U.S. Market Report Suite for Soft Tissue Reinforcement and Regeneration, which provides a comprehensive report on units sold, market values, forecasts, average selling prices and procedure volumes, as well as detailed competitive market shares and analysis of all major competitors.
The report includes segments for breast reconstruction, hernia repair, dural repair, vaginal slings, skin repair, sports medicine and tendon reinforcement and dental soft tissue regeneration.