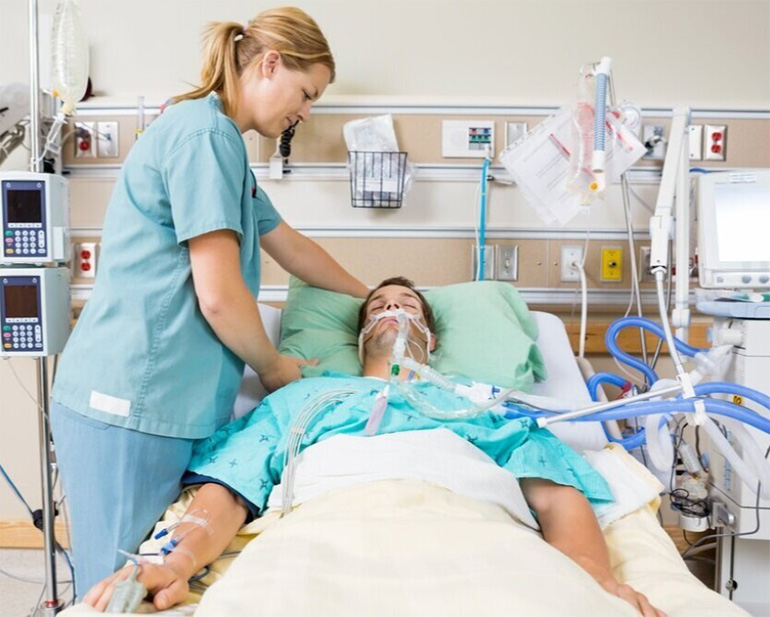 The spread of COVID-19 infections has vastly increased mechanical ventilator usage, and with this usage comes complications for patients. According to Liberate Medical, patients who spend more than four days in ventilation are susceptible to higher hospital mortality rates, and increased complications. Liberate Medical is now among the latest companies to develop a device to improve patient outcomes during ventilation usage, after creating the VentFree.
The VentFree respiratory muscle stimulator provides electrical stimulation to contract the abdominal muscles while patients are attached to mechanical ventilation. This device contracts the respiratory muscles simultaneously with exhalation to mimic the action of regular breathing. Because many of the complications due to ventilator use are related to disuse atrophy occurring in respiratory muscles, this device is intended to mitigate these complications by increasing muscular usage and reducing atrophy.
This device is non-invasive, and it hopes to reduce hospital mortality rates within patients, by reducing both muscular disuse atrophy and time spent attached to ventilators. Liberate Medical conducted a randomized control trial as a pilot study for the VentFree, with promising outcomes. Compared to the placebo group, patients who received stimulation from the VentFree spent less time connected to mechanical ventilation and spent less time in the ICU. On top of providing significant benefits to patients, the use of the VentFree could lead to savings for healthcare providers if patient stay length is reduced. This device has recently been granted emergency use authorization by the FDA, meaning that it will be available for use in US hospital settings.
Angus McLachlan, CEO of Liberate Medical, expressed the importance of this authorization: [custom_blockquote style="blue"] "We are delighted to have reached this milestone. We believe that the VentFree stimulator has the potential to meaningfully improve clinical outcomes in patients receiving mechanical ventilation." [/custom_blockquote]
Via: Liberate Medical, Medgadget
COVID-19 has already caused significant social and economic impacts on medical device organizations world wide. At iData Research, it is our prime responsibility to keep you updated on the latest market trends in the industry. We are working hard to update the contents of our report library to reflect on changes in the market due to the effects of the coronavirus. Through our MedSKU service, our clients are able to track the changes within different market segments based on hospital purchasing data.
In addition, we have created a dedicated page, COVID-19: Implications for the Medical Device Industry, to post news updates and provide information on the current market situation. It is our intention that this page can help industry leaders ask the right questions, and shed light on what the future might hold for medical device markets.
Stryker Emergency Authorization for Respirator Decontamination Stryker Emergency Authorization for Respirator Decontamination