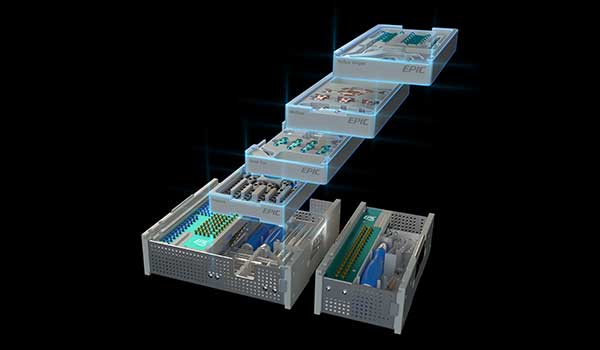 Register to receive a free Small Bone and Joint Orthopedic Devices Market Report Suite for US synopsis and brochure
Exactec, a company focused in the orthopedic device market, has recently announced the acquisition of EPIC Extremity, a medical screw and plating company. Exactec has been partnering with EPIC for the last while, and has been distributing the EPIC Extremity foot and ankle reconstruction system, which covers great toe arthritis, fractures, hallux valgus deformities and midfoot/flatfoot injuries in a customizable, modular tray specific to disease states. The EPIC system includes  small staples, snap-off screws, and cannulated, titanium screws that come in various sizes, with headed and non-head options.
"We are thrilled to complete this acquisition to continue the relationship and our commitment to the foot and ankle market," said Darin Johnson, senior vice president of extremity marketing. "We are excited to combine these products with the Vantage® Total Ankle System to provide an expanded line of solutions."
Exactech specializes in orthopedics with a broad product portfolio for hip, knee and shoulder replacement, spine surgery, biologic materials and bone cement systems. The company operates in the United States and its products are available in more than thirty countries in Europe, Latin America and Asia. The company's reported segments include extremities products, knee, hip, biologics and spine and other products.
The extremity product line includes the Equinoxe® platform for the treatment of degenerative disease, as well as trauma. The knee and hip product lines include joint implants and related system for arthroplasty procedures, the biologics and spine product line includes solutions for bone healing and soft tissue regeneration, and of course, the previously mentioned EPIC Extremity foot and ankle reconstruction system.
"At the core of EPIC Extremity was a desire to provide surgeons with implant systems that offer quality patient care and service in an efficient and cost-effective manner," said Dan Schwartzbauer, founder and president of EPIC Extremity.
iData Research reports that the overall U.S. foot and ankle device market was valued at $889.6 million in 2018, and is expected to grow. The foot and ankle market is the second-largest segment of the total small bone and joint devices market in the U.S. The largest segment in 2018, generating over 40% of the U.S. foot and ankle device market, was the forefoot and midfoot fixation market. Exactec is in good standing with their strategic move, as the market is forecasted to continue growing while they move forward after acquisitioning EPIC Extremity.
For Further Information
More on the small bone and joint orthopedic devices market in the U.S. can be found in a series of reports published by iData entitled the U.S. Market Report Suite for Small Bone and Joint Orthopedic Devices.