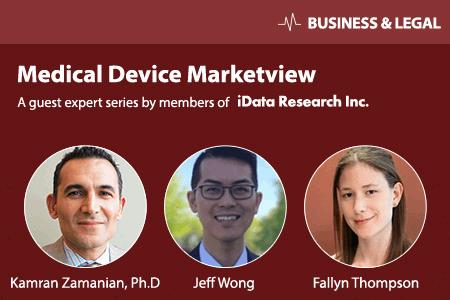 Orthopedic trauma is a long-established market influenced by predictable drivers and limiters. Making up the established European market are plates and screws, cannulated screws, intramedullary nails and hip nails, conventional hip fixation and external fixation. Biostimulation devices are an established technology; however, resurgence in bone stimulation makes this a dynamic market.
The overall market value is in decline, which is surprising, given that unit sales are increasing consistently across Europe, facilitated by an aging European population. As people grow older, they naturally lose bone density, causing an increased likelihood of bone fractures. Due to the severe nature of orthopedic trauma injuries, treatment is rarely optional, creating stability in patient volume.
Still, despite the increasing number of patients and procedures, the average sale price (ASP) of these trauma devices is in decline. The maturity of the orthopedic trauma market creates significant competition for established devices, leaving price as the largest differentiator between manufacturers. In 2016, the European market was valued at over €898 million, and it is projected to decline to around €883 million by 2023.
Disrupting the industry are technological advancements replacing traditional orthopedic trauma devices. The influx and rapid adoption of newer technologies — such as locking/hybrid systems, more expensive materials (i.e. titanium), and anatomical contouring — are helping to maintain the ASP. Furthermore, as physicians invest in superior technology, the choice of procedure used to treat certain injuries is changing.
Continue reading at Med Device Online: https://www.meddeviceonline.com/doc/european-orthopedic-trauma-anomalies-disruptors-in-a-mature-market-0001
For Further Information
More on the orthopedic trauma device market in the Europe can be found in a series of reports published by iData Research entitled the Europe Market Report Suite for Orthopedic Trauma Devices 2017. The suite covers reports on the following markets: plates and screws, bioabsorbable trauma fixation, intramedullary nails, cannulated screws, intramedullary hip nails, conventional hip fixation, bone staples, bone pins, external fixation and bone growth stimulators.