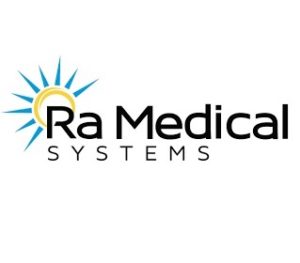 Register to receive a free U.S. Market Report Suite for Peripheral Vascular Devices and Accessories – MedSuite report synopsis and brochure
Ra Medical Systems, Inc. has announced that study results from Athar Ansari, MD, Director of the California Heart & Vascular Clinic. These results show a 94% success rate treating peripheral arterial disease using ablation on arterial blockages, specifically DABRA. Dr. Ansari shared his discoveries at this past Joint Interventional Meeting in Milan, Italy.
"In my experience, DABRA delivers results rapidly and safely, even in challenging cases," said Dr. Ansari. "DABRA can treat all types of plaques in arteries above and below the knee. Patients are discharged in two to three hours, allowing them to quickly return to their daily lives. Most importantly, DABRA meets the need for safe, high-quality tools in smaller-scale settings, including office-based labs, allowing me to spare patients from hospital stays and reduce costs."
Destruction of Arteriosclerotic Blockages by laser Radiation Ablation (DABRA) is a new approach to ablating vascular blockages by using a minimally invasive excimer laser system that ablates channels non-thermally and photochemically. As such, DABRA has benefits over other PAD treatments as it applies minimal vascular trauma and mitigates arterial wall damage.
Peripheral vascular market research from iData Research shows that the overall atherectomy device market is has been growing lately as new technological advancements arise, with an overarching growth rate of around 7%. Nevertheless, growth is projected to gradually slow down as this market segment stabilizes. While the laser atherectomy device market – such as the DABRA – represents a smaller portion than its mechanical atherectomy device counterpart, new technological advancements and an overall increase in products entering the market are expected to promote this segment's growth.
"We believe Dr. Ansari's study and experience are further evidence that DABRA benefits patients, physicians, and the healthcare system as a whole," added Dean Irwin, Ra Medical Systems CEO. "We are delivering on our mission to provide physicians a better treatment to save limbs and lives in the U.S. and around the world."
For Further Information
More on the peripheral vascular market in the U.S. can be found in a report series published by iData Research entitled the U.S. Market Report Suite for Peripheral Vascular Devices and Accessories.