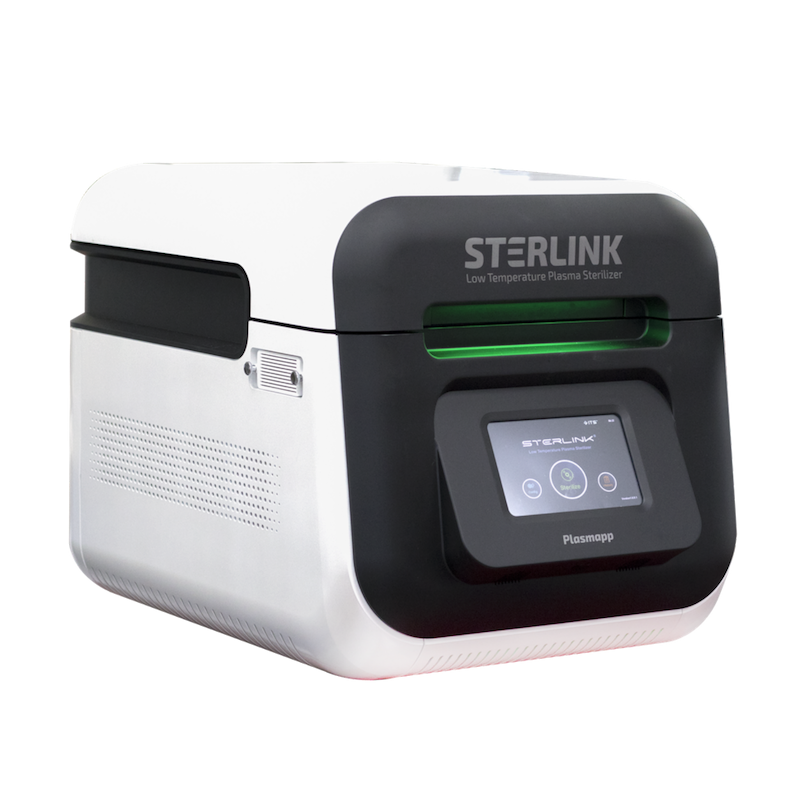 Register to receive a free Dental Equipment Market Analysis, Size and Trends Report synopsis and brochure.
As a cost-effective sterilization tool for clinics, Plasmapp, an emerging company, has created a small gas plasma sterilizer.  Autoclave instruments currently use ethylene oxide as a sterilizer, which is an irritating gas that is also carcinogenic and explosive. Plasmapps line of devices like their STERLINK FPS uses low temperature gas plasma as an alternative. Unlike ethylene oxide, gas plasma is ecologically safe and non-toxic.
Plasmapps cool gas plasma sterilization device is affordable, fast at sterilizing equipment, and is able to placed in any medical clinic. It can increase the lifespan of instruments like handpieces, minimally invasive devices, batteries and more. While the STERLINK FPS has not been approved by the FDA for sales in the U.S., it is currently being sold in the European and Asian markets.
One of the driving forces that iData Research has found in the autoclave segment of the dental equipment market is that sterilization using dental autoclaves has become a standard of practice in all dental offices. This is due to it being one of the more reliable methods to fully disinfect reusable dental instruments. As well, Media attention on Hepatitis C and B and HIV infection outbreaks surrounding dental practices have driven periodic spikes in demand for autoclaves and autoclave upgrades. With this demand spike in new device sales, as well as the affordability of the STERLINK FPS, there can be an expected growth in unit sales in the autoclave market.
A spokesperson from Plasmapp is confident that their cool gas plasma sterilization device will be approved for sale in the U.S. before the end of 2019 by the FDA. The STERLINK can be used for equipment in multiple segments of the medical industry such as dental, ophthalmology, as well as veterinary practices.
Use of the device is streamlined, with no certification or special training required to operate it. As it is the only device of its kind, with other gas plasma products being larger and more expensive, STERLINK FPS' impact on the market should be of interest in the coming years.
For Further Information
To get in an in-depth market overview, as well as insight through primary research and procedural volumes from 16 countries, please read iData Research's' 987 page Dental Equipment Market Analysis, Size and Trends Report.