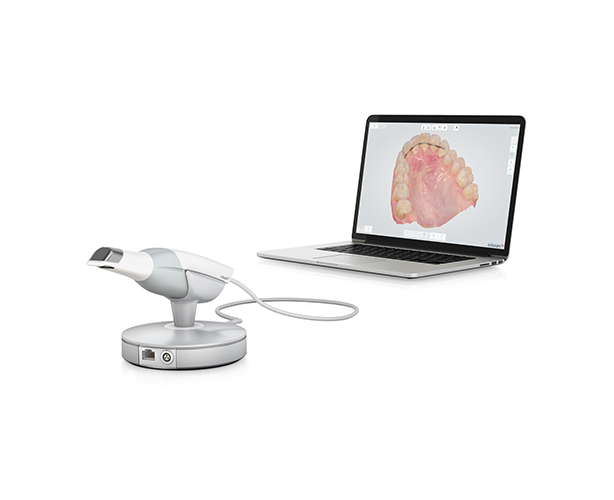 Register to receive a free U.S. Market Report Suite for Digital Dentistry Devices report synopsis and brochure
Biolase, a medical laser systems developer, has announced that they have entered an exclusive distributor agreement with Sinclair Dental, a Canadian dental supplier, for all of their products and services. Biolase is developing medical and dental laser systems, which involves digital dentistry software and 3D CAD/CAM intraoral scanners. The partnership between Biolase and Sinclair is effective immediately.
"We picked a great partner in Canada to expand our customer reach," Todd Norbe, CEO of Biolase, said in a press release. "Together, we will increase the adoption of our unique laser technologies and improve the customer experience in Canada by utilizing Sinclair's 170+ sales consultants, 190 certified technicians and 11 service centers."
Market research published by iData Research states that while the intraoral scanner market currently represents under 20% of the total CAD/CAM systems market, it possesses the highest CAGR of its adjacent market segments, like CAD/CAM milling systems, standalone CAD/CAM scanners, and chairside CAD/CAM systems. The CAGR, which has just surpassed 8%, is also set to continue increasing in the coming years, nearing the double-digit range over the forecast period. As such, this market is predicted to be a prosperous segment of the digital dentistry market, driven by an increase in group practices broadening the user base by allowing orthodontists and dental surgeons to partake in intraoral scanner use alongside their dentist counterparts.
"It is an honor to be named the exclusive distributor of Biolase products in Canada," Ali Nowtash, Sinclair Dental's VP of marketing and purchasing, said. "We recognize Biolase as the premier dental laser company in the world. Biolase has changed the way dentistry is practiced globally, having made laser dentistry the standard of care by developing and delivering high-value clinical solutions to all of dentistry. We look forward to increasing the penetration of dental lasers in Canada by delivering high-quality, best-in-class laser-based solutions."
For Further Information
More on the digital dentistry device market in the U.S. can be found in a series of reports published by iData entitled the U.S. Market Report Suite for Digital Dentistry Devices.