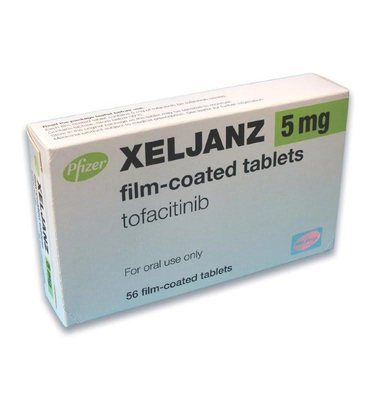 Register to receive a free Global Immunology Drugs Market Report Suite report synopsis and brochure
The United States Food and Drug Administration (FDA) has recently issued an alert regarding Xeljans (tofacitinib) in treating rheumatoid arthritis patients. The public alert stated that a safety clinical trial found a heightened risk of blood clots in the lungs leading to death when a 10 mg twice daily dose of the drug was administered to patients of this affliction. The FDA notes that they have not approved this dosage for rheumatoid arthritis patients, only for those with ulcerative colitis.
Pfizer, the manufacturer of the drug, has begun to transition patients using the high 10 mg twice daily dose to the lower 5 mg twice daily dose, which has already been approved for by the administration. The FDA is collaborating with Pfizer to evaluate any other significant safety information for the product and will update the public with any new developments.
Tofacitinib decreases the activity of the immune system, which help alleviate rheumatoid arthritis, where the body attacks its own joints, causing pain, swelling, and loss of function. The drug was first approved in 2012 for adult rheumatoid arthritis patients who were unresponsive to other treatments. This was then extended in 2017 for the treatment of psoriatic arthritis in similar patient situations, and later in 2018 for ulcerative colitis.
The product has been monitored in an ongoing trial since its first approval to evaluate the risk of heart complications, cancer, and infection at the two different doses. The most recent analysis of data showed an increased occurrence of blood clotting in the lungs and death of patients treated with the higher dose in comparison to those at the lower dose.
Immunology drug market research published by iData Research indicates that this product represents just under 3% of the total market share and is manufactured solely by Pfizer, with their patent expiring in 2020. Xeljanz is one of Pfizer's leading brands, and the company has been playing the improved sales of this product to its strengths. Therefore, with this negative news regarding complications using their product, Pfizer's platform based on the performance of Xeljanz may experience some pushback.
The FDA states that healthcare professionals should follow the guidelines in the drug's prescribing information. Patients should not stop or change their dose without consulting their healthcare professional, and should seek medical attention immediately if they experience lung blood clot symptoms, such as shortness of breath, chest/back pain, coughing up blood, excessive sweating, or clammy/bluish skin.
More Information
Additional information can be found in the Global Market Report Suite for Immunology Drugs.