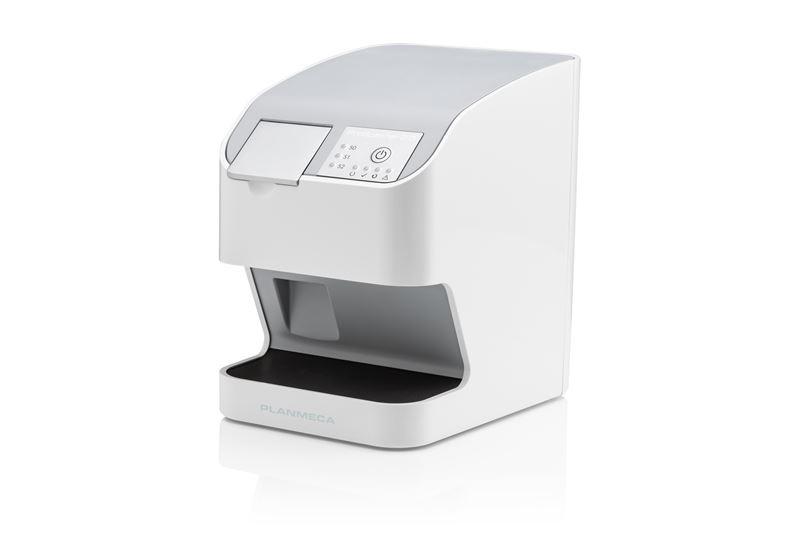 Register to receive a free US Dental Imaging Devices Market Report Suite synopsis and brochure
Planmeca, a digital imaging company, announces the launch of ProScanner® 2.0, which will be replacing the original Planmeca ProScanner later this year.  This new device has been engineered to be a well-integrated part of a dental clinic's intraoral imaging work processes. Being both durable and easy to maintain, the compact scanner fits into any room, allowing all clinicians to ensure optimal space utilization and efficiency of time.
The ProScanner® 2.0 uses RFID technology, allowing an efficient scanning and identification process. It also boasts re-usable smart imaging plates, which are suitable for most patients. Being extremely user friendly, the device only requires inserting an imaging plate, scanning it, and then evaluating the dental image.
"While much of the industry hype is on 3D imaging, we know that intraoral imaging is often still at the core of dentistry in this digital age – and will continue to be for a long time," comments Vice President of Planmeca's X-ray division, Timo Müller. "We are proud to announce our new imaging plate scanner that will truly stand the test of time."
According to research conducted by iData Research, the overall dental imaging device market in the US is valued at $821.7 million in 2019 and is is expected to increase over the forecast period. With the new options to integrate chartless capabilities through the use of PSP systems and sensors, dentists are encouraged to invest in digital technology, thereby driving sales of intraoral heads. The advantages to using digital technology, particularly the prospect of uploading and storing instant X-ray images into imaging software, will drive dentists to continue to invest in intraoral X-ray technology. Digitization of the intraoral X-ray market also drives sales of intraoral generators through faster and more efficient technologies, making the whole process more pleasant for both dentists and patients.
For Further Information
More on the dental imaging device market in the US can be found in a series of reports published by iData entitled the US Market Report Suite for Dental Imaging Devices.