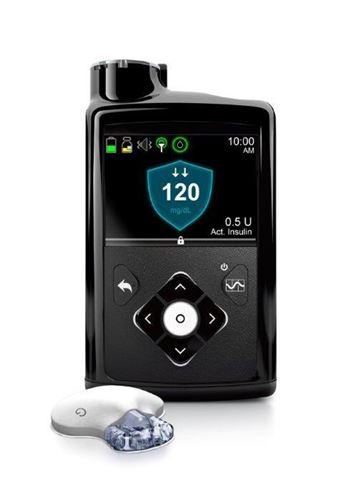 Medtronic has recalled the MiniMed 600 Series Insulin Pumps due to missing or broken retainer rings resulting in incorrect insulin dosages.
The MiniMed Insulin Pumps are designed to administer proper doses of insulin when the user's blood sugar levels dip. In the defective devices, the retainer ring, which is supposed to lock the insulin cartridge in place, does not properly lock and results in incorrect amounts of insulin being administered. Over or under dosages of insulin can lead to hypo or hyperglycemia.
It is estimated that more than 322,000 users will be affected by this recall. For those with Type 1 diabetes, the defect could be deadly. The FDA has classified this as a Class I recall, the most serious type of recall. There have been over 26,421 complaints of faulty rings, 2,175 injuries and 1 confirmed death due to the defective devices.
Medtronic released a notice in late November of 2019 advising users to check the retainer ring of their pump after each use and immediately stop using the pump and contact Medtronic for a replacement if the retainer ring is loose, damaged, or missing.
The MiniMed 600 series insulin pumps are Medtronic's second insulin pump series to be recalled within a year. The Paradigm 500 series was recalled last August after a cybersecurity problem was identified.
Via: NBC News
Diabetes Market
In 2011, the Centers for Medicare & Medicaid Services (CMS) initiated the Competitive Bidding Program with the objective of lowering consumer costs for diabetic supplies, which included blood glucose test strips, lancing devices and lancets.
In July 2013, CMS drastically decreased reduced the number of mail-order diabetes supplies companies eligible to reimburse to Medicare, from hundreds of companies to less than 20. CMS also cut the reimbursement price of blood glucose test strips by 70% to $10.41 per box of 50 strips, the reimbursement price of lancing devices to $2.52 per lancing device and the reimbursement price of lancets to $1.65 per box of 100 lancets.
In July 2016, CMS once again cut the reimbursement price for test strips by 20% to $8.32 per box of 50 strips, the reimbursement price for lancing devices to $2.12 per lancing device and the reimbursement price of lancets to $1.42 per box of 100 lancets. The current price is effective until June 30, 2019, when CMS will have to reassess the market environment, and it is expected that it will continue to decrease reimbursement prices, negatively affecting the growth of the market. Furthermore, both flash glucose monitoring (FGM) and continuous glucose monitoring (CGM) are expected to continue to limit the growth of all personal blood glucose monitoring (BGM) markets over the forecast period.
To get in an in-depth U.S. and European market analysis including interviews, procedural volumes, and forecasts, refer to iData Research's report suite Diabetes Market Analysis, Size, Trends | 2019-2025 | MedSuite.