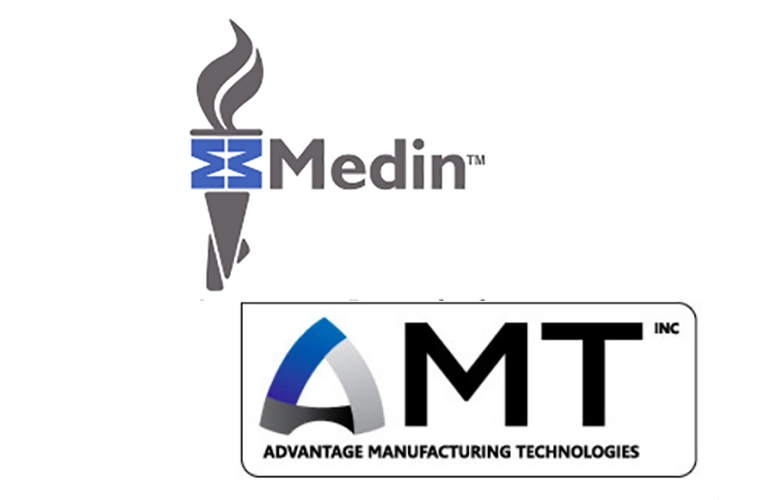 View All Recently Published Orthopedic Reports by iData Research
Contract manufacturer, Medin Technologies, recently announced the finalized add-on acquisition of orthopedic implant maker Advantage Manufacturing Technologies (AMT) through a newly formed, wholly owned subsidiary named AMT Medical.
Medin Technologies designs, manufactures and engineers custom-designed sterilization cases and trays for orthopedic original equipment manufacturers. AMT Medical is continuing manufacturing orthopedic implants, and through this acquisition, will gain a larger management team, an expanded product portfolio offering, as well as access to increased financial resources.
"We are excited to have completed this important add-on acquisition," said Donaldson, Medin's CEO. "Medin's strategic goal is to provide world-class quality and performance across multiple product and component lines as a full-service manufacturing partner to our orthopedic OEM customers. Together, with AMT Medical, we can execute that strategy on a more comprehensive scale. Just as we have done with Medin Technologies, we plan to invest aggressively in AMT Medical, and over time, integrate the two companies' operations more thoroughly to deliver value to our customers."
David Parsons, the former owner of AMT, will continue a minority ownership position in the company and will work with the executive team. Stephen Goddard, operating partner of Medin Technologies parent company Seven Point Equity Partners, has been selected to be the CEO of AMT Medical, reporting to Bill Donaldson, CEO of Medin Technologies.
According to iData Research, the long-term growth of the knee implant market will be strongly driven by the increasing demand for revision surgeries.
The revision knee implant segment was the fastest growing of the overall knee replacement device market in 2017. The growth rate will continue to increase, which can be attributed to the rise in younger knee implant patients. Since the lifespan of knee implants is approximately 15 years, the implants of younger patients will not last to the end of their life and will thus require revision.
iData Reports that in the hip replacement implant market, despite steady growth in procedure numbers, growth in the market value of all segments and subsegments of the overall hip replacement market is stymied by the offsetting price cuts throughout the U.S. healthcare system. In 2017, the fastest-growing segments of the total hip replacement market were represented by implants with ceramic heads and HCPE liners, as well as by cementless devices. An increasing acceptance of cementless implants, which allow for a reduction in surgical time compared to cemented alternatives, will be further driven by an overall industrial shift towards outpatient settings, as more hip replacement procedures are expected to be performed in ASCs.
"Acquiring AMT strengthens Medin Technologies' business model and offers compelling, immediate and long-term operational and strategic value," added Tom Burchill, managing partner of Westport, Conn.-based Seven Point. "In addition to participating in two attractive markets in cases and trays and orthopedic implants, the combined companies serve a diverse set of high growth end markets in trauma, extremity, spine, knee and hips. We provided 100% of the capital required for the acquisition as equity capital, reflecting our desire to give the management team maximum flexibility to invest in the business and grow aggressively."