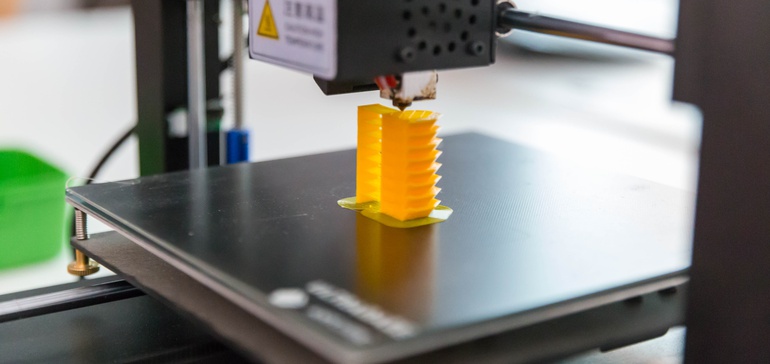 In an update Thursday, the FDA clarified its stance on 3D-printing medical devices, and accessories amid the COVID-19 pandemic.
As American COVID-19 infection rates skyrocket and surpass the number of infections in China, the United States has begun to face medical supply shortages. Shortages include key products like ventilators and personal protective equipment (PPE). The FDA is allowing fast tracking for ventilators, PPE and in vitro diagnostics under Emergency Use Authorization.
The FDA recognizes that while 3D printing may be a valuable asset in helping meet supply demand for certain products during the pandemic, they expressed concerns over 3D-printed PPE. They warn that although 3D-printed PPE provides a physical barrier to the environment, "3D-printed PPE are unlikely to provide the same fluid barrier and air filtration protection as FDA-cleared surgical masks and N95 respirators." The FDA advises health care workers using 3D-printed masks to exercise caution in surgical environments especially, and check the mask's seal for leaks.
In the update the FDA was less cautious about using 3D printing technology to make medical accessories, and components especially if they are based off manufacturer plans or validated designs.
The FDA in collaboration with the Department of Veterans Affairs, the National Institutes of Health (NIH), and America Makes, the nation's leading partner in 3D printing technology, will be testing the effectiveness of 3D-printed parts in medical applications, and will be working to make validated designs available to the public. Making validated designs available establishes sets a precedent for designs, reduces risks of parts not functioning properly and would enable almost anyone with a 3D printer to make medical device components to help healthcare workers facing supply shortages.
Full guidance outlining the FDA's recommendations for 3D-printed devices can be found here.
Via: FDA, MedTech Dive
Many medical device markets are being affected by the coronavirus. At iData Research, it is our prime responsibility to keep you updated on the latest market trends in the industry. We will be working hard to update reports within our report library to reflect on the changes in the market due to the effects of the coronavirus.