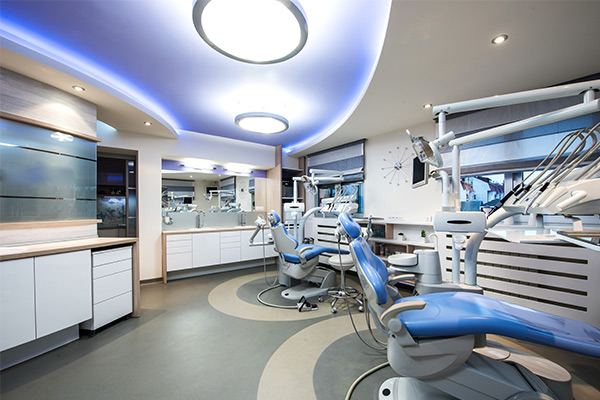 According to the latest publication by iData Research, the European dental operatory equipment market is currently valued at over $1 billion USD and is forecasted to reach $1.07 billion by 2025. The total market is comprised of dental treatment centers and multimedia systems, dental handpieces, curing lights, dental scalers, intraoral cameras, caries detection devices and dental autoclaves.
One of the main drivers for all dental markets in Europe is the increasing popularity of "corporate dentistry." Corporate dentistry refers to the concept of business people purchasing existing clinics and creating chains of dental clinics, while improving existing operations and reducing costs to improve profitability. Owners of these clinics will need to provide a high standard of care and, as a result, there will be greater demand for higher-quality equipment as these clinics increase in number. Owners of these clinics are also looking to capitalize on new trends in order to differentiate themselves; thus, they will be more likely to purchase equipment featuring the latest technological advancements and innovations.
Get a Free Sample Analysis from The U.S. Market Report Suite for Dental Equipment Market
The dental treatment center and multimedia system market is by far the largest market segment in the dental operatory equipment market, followed by the dental handpiece market, dental autoclave market, curing light market and the dental scaler market segment. The digital caries detection device market and the intraoral camera market represented the two smallest segments in the total dental operatory equipment market in 2018. This rank order is projected to remain unchanged over the forecast period.
"An increasing awareness of the importance of ergonomics has played an important role in sustaining the average selling price in a number of segments", explains Jeffry Wong, Analyst Director at iData Research. "Because more ergonomic treatment centers and instruments are typically more expensive, a shift towards these products has helped to reduce the overall decrease in average selling prices in some segments."
KaVo Kerr is leading the total dental operatory equipment market in Europe. KaVo Kerr holds the second-leading position in the dental treatment center and multimedia system as well as the dental handpiece market segments, the two largest segments covered in this report suite. KaVo Kerr's overall dominance was attributed to the fact that the company was involved in almost all the market segments discussed in this report.
The company's strong reputation and high-quality products allowed it to capture a major market share across all segments. KaVo has traditionally been at the forefront of innovation and is known for being an early entrant in new markets, with devices such as the DIAGNOdent® caries detection device.
Dentsply Sirona is the second-leading competitor in the total European dental operatory equipment market. The company led the dental treatment center and multimedia system market segment and had a strong presence in both the dental handpiece and curing light market segments. In 2016, Dentsply International merged with Sirona Dental Systems, increasing the company's reach within the dental markets. Dentsply Sirona has a very loyal customer base, and is expected to continue to increase their market share.
For Further Market Information
More can be found in a series of reports published by iData Research entitled the US Market Report Suite for Dental Equipment Market– MedSuite.
Email us at info@idataresearch.net or register online for a brochure and synopsis.