DIY Face Shields to Help Doctors Fighting COVID-19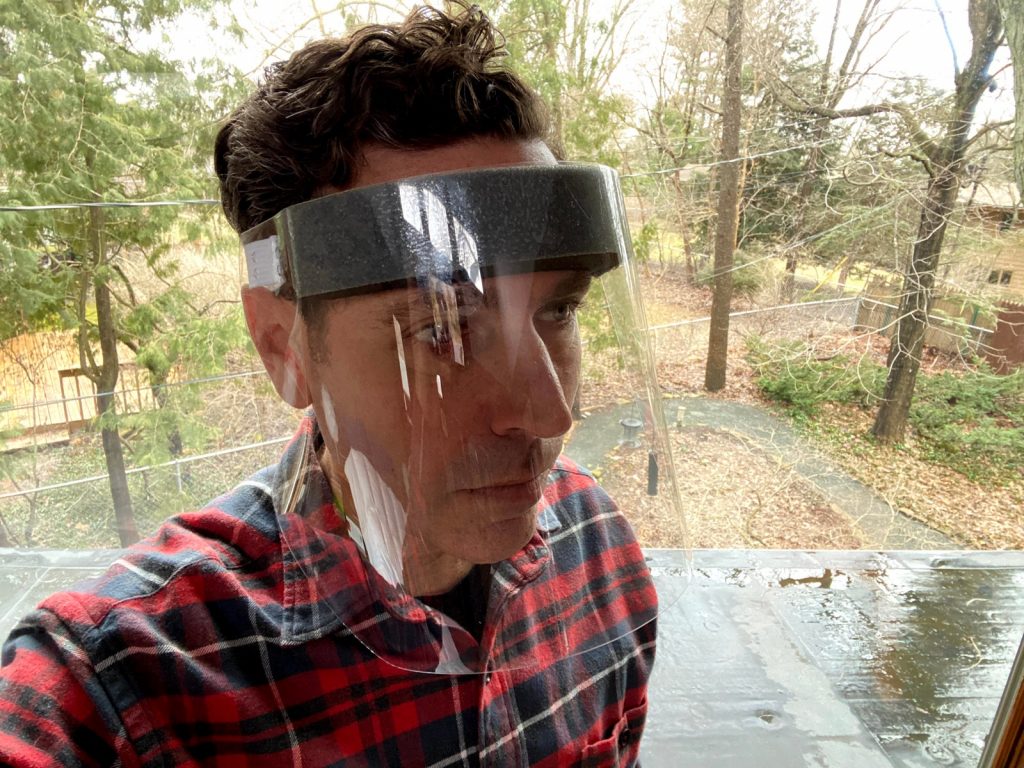 As hospitals world wide face shortages of protective face masks, ventilators and other essential medical equipment, engineers, large companies and hobbyists have been working on alternative solutions to help protect doctors and patients.
Lennon Rodgers, director of the Engineering Design Innovation Lab at the University of Wisconsin-Madison (UW), was asked by the university's hospital if his lab was capable of creating 1,000 emergency face shields; the hospital's typical suppliers were out of stock.
The first prototype, constructed from supplies found at Home Depot and a local craft store, was made with transparent plastic, a couple of foam mannequin heads and a modified construction visor. Receiving feedback from the hospital, and his wife, an anesthesiologist, a reoccurring issue was that the designs were much too heavy.
After consultations and more prototypes Rodger's team, composed of Jesse Darley, a mechanical engineer and Brian Ellison, a business development manager at Midwest Prototyping, was able to produce a final design.
The final design for the face shield, dubbed the Badger Shield, is composed of three pieces:
A transparent 9×13 inch face plate, cut from larger sheets of polyethylene with a laser cutter
A 13 inch elastic headband electrically stapled to the face plate
A self-adhesive, 1 inch thick, polyurethane foam positioned on the user's forehead.
Once the design was finalized and the hospital had approved it for infection control, Rodgers posted Darley's technical drawings online for public use. In the post, he asks suppliers, manufacturers, and medical facilities to get in touch if they would be interested in helping produce the shields for other hospitals in need.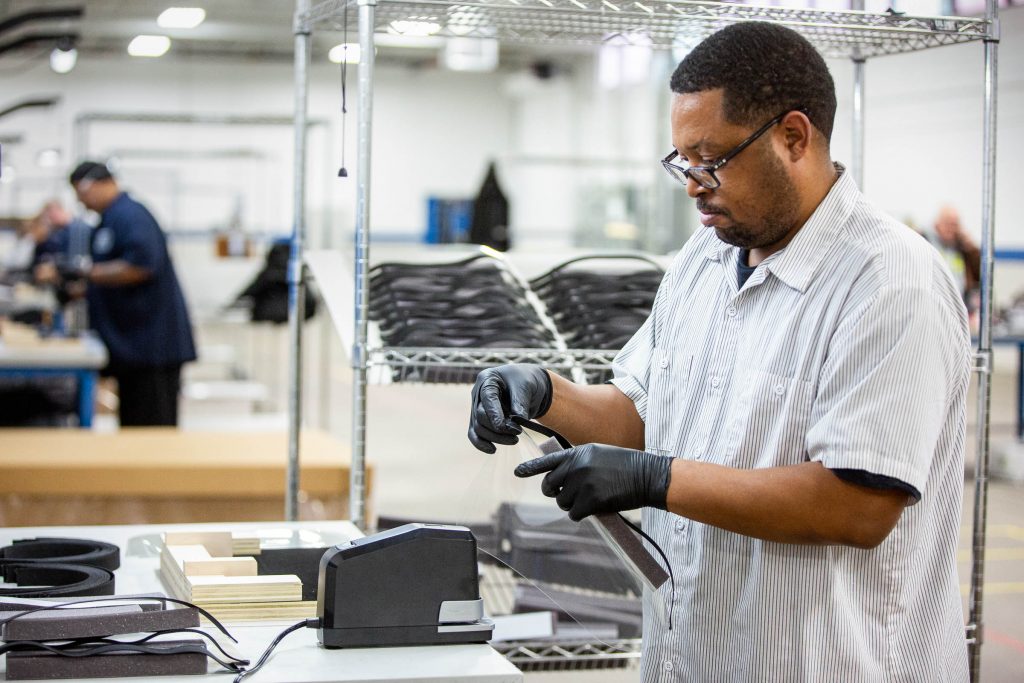 Ford has since picked up the open source design and is aiming to produce over 75,000 Badger Shields by next week for hospitals in the Detroit area. They anticipate being able to print 100,000 a week onward.
Summit Medical, a medical device manufacturer, has also begun manufacturing Rodger's design.
The Badger Shield is one of the first face shields medically approved and mass produced. Other companies have followed suite, providing support to hospitals by creating and sharing their own designs for face shields, masks, and other essential medical equipment. Some of those companies include:
Bauer, a North American hockey equipment manufacturer, has been re-purposing production facilities that typically produce hockey visors, in order to make face shields for doctors and front-line workers in need of protective equipment.
Stratasys, a global leader in 3D printing, has recently shifted gears from office-based rapid prototyping and digital manufacturing solutions to producing disposable and re-usable face shields. Their goal is to print an initial 5,000 shields by March 27. They have shared their design files and invited others in the 3D printing community to join their efforts to help keep the medical community safe.
HP Inc., a multinational IT company, is using 3D printers to print parts for face shields, ventilator valves, breathing filters and hands-free door openers.
Via: Wired
Many medical device markets are being affected by the coronavirus. At iData Research, it is our prime responsibility to keep you updated on the latest market trends in the industry. We will be working hard to update reports within our report library to reflect on the changes in the market due to the effects of the coronavirus.