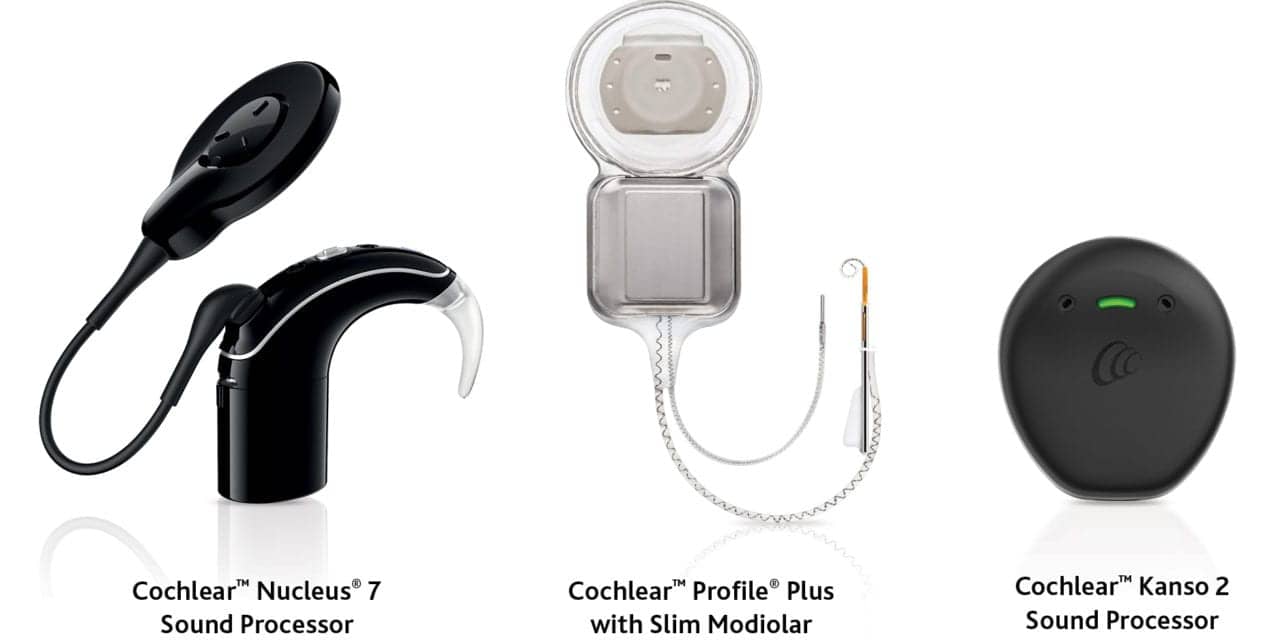 The FDA has granted approval of the Cochlear products Nucleus Kanso 2 Sound Processor, Nucleus 7 Sound Processor for Nucleus 22 Implant users, and the Custom Sound Pro fitting software.
Kanso 2
According to Cochlear, the Kanso 2 is the world's smallest off-the-ear sound processor for cochlear implants. It is also the first of its kind to offer streaming directly to Apple or Android devices. It can also be connected to the Nucleus Smart app, which can be used to control the settings and functions of the implant.
This device is also equipped with a built-in rechargeable battery. A multi-purpose home charger allows for simultaneous charging, drying, and storage of the device. There is also a portable charging device available for when home charging is not an option.
The Kanso 2 provides the highest water resistance level of any off-the-ear cochlear implant sound processor on the market. This product also provides enhanced usability for children and individuals with dexterity issues, as it can be operated with button-free controls, and it has automatic power functions.
Nucleus 7 Sound Processor for Nucleus 22 Implant users
This sound processor allows those with the Nucleus 22 to upgrade to the most recent sound processor available through Cochlear. Nucleus 22 was the first cochlear implant approved by the FDA in the U.S., after being granted approval in 1982.
Over 17 thousand people can potentially benefit from this upgrade, some of whom have been using the Nucleus 22 for nearly 40 years. Now, users of this device can utilize direct smartphone access to their cochlear implant with the Nucleus 7.
Custom Sound Pro fitting software
This software supports clinician programming of Cochlear Nucleus Implant sound processors. It is informed by international clinician data collected over multiple decades. A new dashboard developed allows clinicians to view patient data and use goal-setting features, to promote engagement and progress tracking between patient appointments.
These products will be available in Canada and the U.S. later in 2020.
Tony Manna, President of Cochlear Americas said:
"Cochlear continues to develop and introduce products to support the best lifelong hearing experience for our recipients and their care team. Our new technology can better meet the individual needs and lifestyles of our recipients and is the result of persistent efforts to improve hearing outcomes."
Via: The Hearing Review
For Further Information
This recent development presents interesting implications for the future of the hearing device market. iData Research's Hearing Device Market Analysis, Size, Trends | Global | 2017-2023 | MedSuite report contains a detailed global market analysis, including in-depth interviews and procedural volumes.