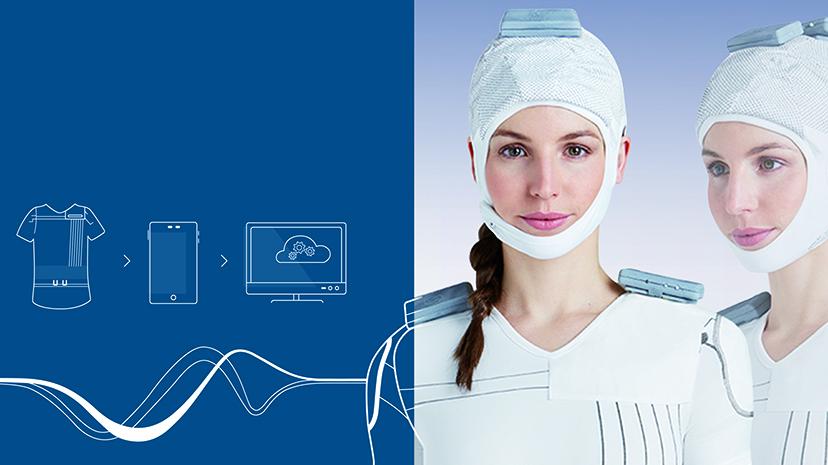 BioSerenity, Inc., recently announced they received U.S. Food and Drug Administration (FDA) 510(k) clearance for the Neuronaute® Electroencephalography (EEG) System and IceCap® EEG wearable device that allows physicians to remotely monitor patients with epilepsy. In general, EEG devices record the electrical activity of neurons in the brain through electrodes placed on the scalp (non-invasive) or directly on the brain (invasive).
Epilepsy is a neurological disorder involving recurrent unprovoked seizures with multiple neuromodulation devices currently approved for its treatment. It's estimated that one in 26 people will develop epilepsy or recurrent seizures during their lifetime. However, it can be very complicated to provide long term testing as many patients have limited access to healthcare. Together, the IceCap® and Neuronaute® systems are an ideal combination to facilitate access to care in a variety of settings, including rural and remote environments.
Solution to Remotely Monitor Epilepsy Patients
The Neuronaute® system consists of a hardware base with software incorporated to acquire, display, store archives, and transmit EEG signals from the brain. This remote access is facilitated by the use of the Neuronaute® N-CLOUD which receives EEG signals from the Head Module to then transmit them to the cloud. This process allows healthcare professionals the ability to review and interpret patient information from anywhere such as at an office, hospital, or other remote locations.
The IceCap® (Immediate Care Encephalography) Cap is a wearable medical device used together with the Neuronaute® system. It is a single-use disposable electrode cap that quickly and easily enables the recording of short interval (less than 1 hour) EEG for routine or emergency brain activity assessments.
"BioSerenity is committed to improving patient care by making EEG diagnostics more readily available to the 3.4 million people in the USA alone who are living with epilepsy. This FDA clearance enables us to deliver high-quality, cost-effective diagnostic care by remotely connecting patients in need with neurological specialists anytime and anywhere"

– BioSerenity Chief Medical Officer Bruce Lavin, MD, MPH.
US Electroencephalography Device Market Size and Analysis
The EEG market as a whole is made up of EEG monitors, as well as the associated electrodes for both diagnostic and depth of anesthesia monitoring devices. In 2019, this market was valued at $272M with a projected annual growth rate of around 6%. The introduction of the new product from BioSerenity has a great potential to increase the overall market value. With the impacts of COVID19, any products that can provide remote monitoring are seen as highly valuable.
Register to receive a free US Market Report Suite for Patient Monitoring Equipment 2019 – 2025 synopsis
The diagnostic EEG market has been expanding significantly, with market value growth driven largely by the EEG electrode and, long-term monitor segments. Patient outcome benefits resulting from earlier EEG-based detections and interventions are now being realized and are expected to drive greater EEG utilization, particularly in the context of epilepsy monitoring.
Via: BioSerenity