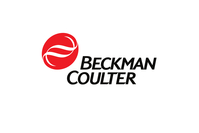 Beckman Coulter has been granted Emergency Use Authorization by the FDA for its new COVID-19 antibody test. This approval comes after being tested by the top four in vitro diagnostic manufacturers in the U.S. to validate its efficacy.
This test is likely more effective than other tests, as most others test for the immunoglobulin (IgM) antibody. This type of antibody is more involved in the body's initial response to the virus, but declines in presence shortly thereafter. Contrarily, the IgG antibodies typically remain detectable for months or years.
Beckman Coulter has 16,000 immunoanalyzers throughout the world, including 3,500 in the U.S. This is important to note in the context of the ongoing pandemic, as they can provide tests at a high rate, which is necessary to compensate the high demand for tests. Many of their analyzers can deliver up to 400 tests per hour, and they can be used in small hospitals and clinics, to assist hose who may not have access to major hospitals.
Many of Beckman Coulter's analyzers are also connected to hospital information systems, meaning the Access SARS-CoV-2 IgG test data can be seamlessly integrated into laboratory databases. Additionally, it can easily be run alongside routine blood tests.
Since achieving EUA from the FDA, Beckman Coulter has shipped this antibody assay to over 400 hospitals, clinics and laboratories in the U.S. It claims to be able to deliver over 30 million tests per month.
In the scramble to produce antibody tests or other types of tests for SARS-CoV-2, issues of low test accuracy hindered the monitoring of actual spread and prevalence of the virus. Initial validity testing of this antibody assay by Beckman Coulter showed high levels of accuracy, including a low false-positive rate. A lower false-positive rate will also help clarify the notion of whether individuals can actually experience reinfection of the virus, as some individuals have tested positive after appearing to have recovered, but these cases may have resulted from false-positive test results.
Julie Sawyer Montgomery, president of Beckman Coulter said:
"At a time when significant confusion was created by the initial influx of poor-quality antibody tests, our team worked meticulously to develop a highly sensitive and specific assay. With 100% Positive Percent Agreement and 99.6% Negative Percent Agreement, our test significantly reduces the risk for false positives, delivering the results that health care providers and their patients can trust. A lot has been written about accuracy issues with the initially launched antibody tests, but a test at this level offers positive predictive values greater than 90% even in very low prevalence communities. And, in areas hardest hit by the virus, the positive predictive values of our assay are greater than 98%.
Via: PR Newswire
For Further Information
COVID-19 has already caused significant social and economic impacts on medical device organizations world-wide. At iData Research, it is our prime responsibility to keep you updated on the latest market trends in the industry. We have created a dedicated page, COVID-19: Implications for the Medical Device Industry, to post news updates and provide information on the current market situation. This page can help industry leaders ask the right questions, and it can shed light on what the future might hold for medical device markets.