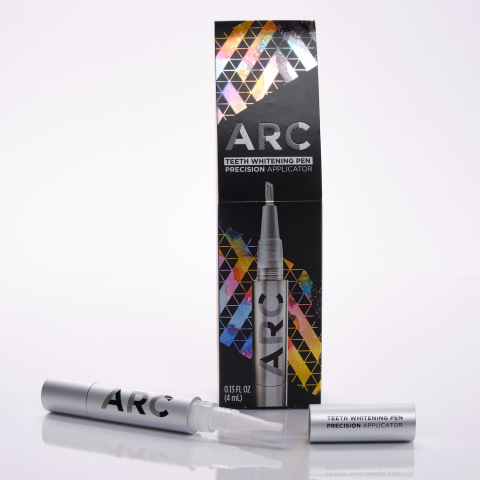 Ohio-based ARC, a teeth whitening brand that looks to empower every user to share their smile story, has introduced its newest innovation: the ARC Teeth Whitening Pen, Precision Applicator that enables easy, on-the-go smile enhancement.
Like similar products in the ARC tooth whitening line, the new ARC pen is designed to brighten smiles for people who want to feel their best and show their greatest smiles, even while on-the-go.
The simple to use pen includes a removable cap, where one twists the bottom of the pen clockwise until gel dispenses through the brush, then applies a thin layer to the teeth, avoiding the gums.
Greg Barnsten, Marketing Director at ARC, made a statement on the following,
"We know people lead very busy lives, and so the new ARC pen is compact and portable for easy, on-the-go teeth whitening. It fits right into a purse or a pocket, and the precision applicator erases surface stains with the same enamel-safe ingredient that dental professionals trust and use themselves to whiten teeth."
About ARC
The ARC brand is built on the belief that every smile tells a story and everyone deserves a smile that empowers them with unbreakable confidence. That starts with having confidence in a tooth whitening system that really works. ARC products are safe and reliable and utilize known, proven whitening methods, like the ones that dental professionals trust and use. When customers start with ARC, they begin their smile story.
For Further Information
To get specialized market analysis which includes in-depth interviews and procedural volumes for a specific dental market, please inquire for a custom consulting project.