World's First Transcatheter Mitral Valve Approved in Europe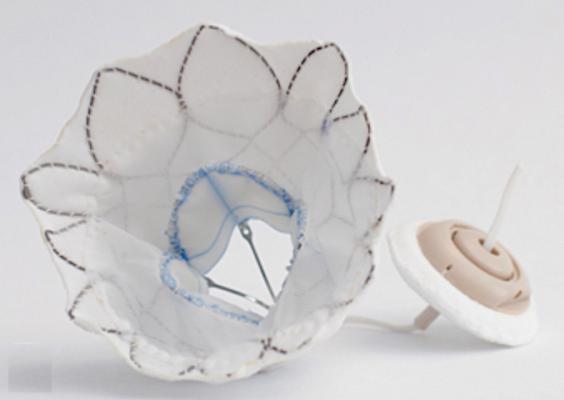 Abbott's Tendyne system is the world's first transcatheter mitral valve replacement (TMVR) technology to receive commercial clearance, obtaining the European CE mark earlier this week.
The Abbott Tendyne TMVR system works in conjunction with Abbott's MitraClip and offers an alternative, minimally invasive technique to correct mitral regurgitation (MR) in patients who are unqualified for open-heart surgery or mitral valve repair. MR is a condition where the mitral valve does not properly close and causes backflow of blood in the left atrium. MR is the most common heart disease and can be life-threatening if left untreated.
"For the first time outside of clinical trial settings, heart teams now have a minimally invasive valve replacement therapy that is backed by an excellent safety profile and designed to help physicians reposition the device as needed for improved patient outcomes."

 -Hendrik Treede, M.D., professor of cardiac surgery, University Hospital Bonn
Minimally invasive procedures reduce hospitalization and pain for the patient compared to the traditional open-heart surgery. In addition, minimally invasive procedures allow for the market to reach a population of previously inoperable patients due to health issues or age.
According to iData's Cardiac Surgery Market Analysis, a major driver of growth in the U.S. cardiac surgery and heart valve devices market is the aging population. As the population ages, the rate of heart failure will increase. In addition, the elderly are often not suitable for open-heart surgery driving the growth of minimally invasive procedures, such as the Abbott Tendyne TMVR system. IData predicts the cardiac surgery and heart valve device market will increase at a CAGR of about 10% to reach a market value of $10 billion by 2024.
For Further Information
To get in an in-depth global market analysis including interviews, procedural volumes, and forecasts, refer to iData Research's 2,145 page study titled Cardiac Surgery Market Analysis, Size, Trends | Global | 2018-2024 | MedSuite